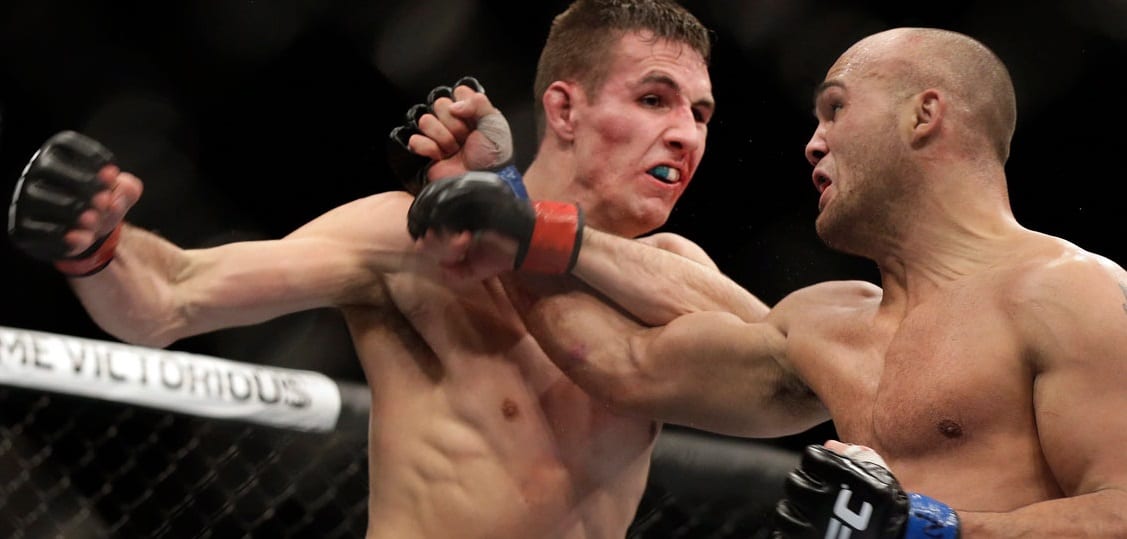 Rory MacDonald, the former UFC welterweight title challenger, is perhaps the biggest name to have defected from the UFC to Bellator yet. The Canadian signed for Scott Coker's organisation late last summer with the intention of challenging for the 170-pound title currently held by Douglas Lima but has been watching from the sidelines ever since, owing to the unfortunate hangover from the nose injury he suffered while challenging Robbie Lawler for the UFC title all the way back at UFC 189 in the summer of 2015.
MacDonald was focusing on Lima for his return but all of that changed when Paul Daley called out 'The Red King' following his stunning flying knee KO of Brennan Ward at Bellator 170 a month ago. MacDonald was offered the bout with the Brit and after considering it for a few days opted to take the fight. The winner will be the presumed next challenger for Lima at the summit of the division.
Elaborating on his reasons for temporarily abandoning his pursuit of the Bellator title, MacDonald told Ariel Helwani on The MMA Hour that a win over Daley will cement his status as the next challenger for the title. Failing that, he said, there's always 185-pounds.
"That's what I was pushing for (a title shot), and it was looking like that. It's all about timing, and this is a No. 1 contender fight. It's possible that my very next fight will be for the title. If not, I'll probably fight at 185 or something like that just to stay busy in between waiting for the champ", MacDonald said.
"I'll probably be the enemy over there. I'll probably get some boos and stuff, but hopefully I can win over the crowd with a good fight. He's a guy that I knew that I was going to come across sooner or later in Bellator. If that's what the hot fight is right now, then let's do it."
Paul Daley and Rory MacDonald face off at the London press conference. Pretty intense. pic.twitter.com/z3x9xzGrbQ

— Chamatkar Sandhu (@SandhuMMA) February 21, 2017
MacDonald says that by the time the final bell rings against Daley, he will have succinctly made his case to be the next challenger to Lima's title.
"I want to prove a point. I'm going in there to prove a point, to show people what's up and who I really am. I think they're going to see a big change, and they're going to be happily surprised."
Comments
comments