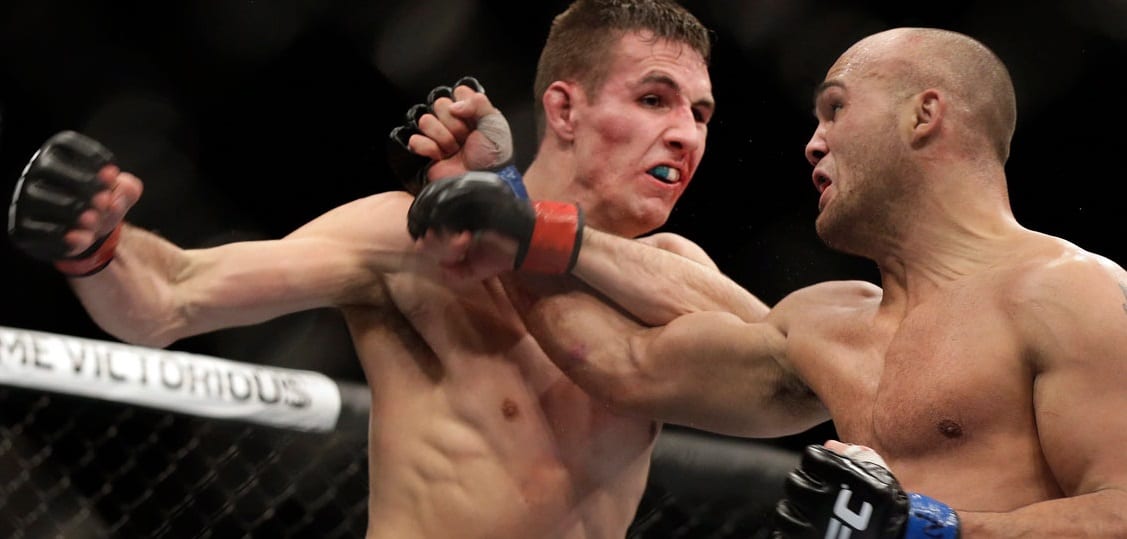 Former Bellator world champion and UFC title challenger Rory MacDonald has announced his retirement from mixed martial arts at the age of 33. 
MacDonald confirmed the news via a post on Instagram in the hours after his first round TKO defeat against Dilano Taylor at the PFL 8 card in Cardiff, Wales — his fourth defeat in his last five fights. He has a record of 4-6-1 since leaving the UFC in 2017 on the back of successive losses against Robbie Lawler and Stephen Thompson.
View this post on Instagram
"My time has come to put the gloves down for good," MacDonald wrote in his retirement message. "I'm so thankful for this sport and every person I've been able to meet along the way.
"I started this sport as a 14-year-old kid, I still remember my first day and knowing this is what I want to spend my life doing. The passion for martial arts and becoming a pro MMA fighter gave me hope and a way to a better life! And I'm so thankful to God for putting that gym Toshido MMA in kelowna in my path. It truly changed the direction of my life and saved me!
"What an adventure this career has been, 17 years of professional fighting. It all came and went so fast! So many painful trainings that are etched into my being, travelling to all parts of the planet and meeting so many people.
"I've learned so much about myself through this career, not all of it good. And I've made so many mistakes along the way, but here I am 33 years old a better man because of those mistakes, to which I'm very grateful I've grown up."
MacDonald was credited with being at the forefront of a new generation of MMA when he first began making waves in the UFC after making his debut for the organisation in early 2010. He was considered to be at the forefront of a breed of fighter who was versed in all aspects of the sport, rather than having a top-loaded skillset of just striking or just grappling.
The most productive phase of MacDonald's career came between 2011 and 2014 when he went 8-1 in the UFC, defeating the likes of Nate Diaz, BJ Penn, Demian Maia and Tyron Woodley. He came up short in his world title opportunity against Robbie Lawler at UFC 189; a fight considered to be a classic in the UFC welterweight fold.
MacDonald move to Bellator in 2017 and soon defeated Douglas Lima for the 170-pound title but failed in his bid in his next outing to claim the middleweight strap from then-champ Gegard Mouassi. He defended the Bellator welterweight title once against Neiman Gracie before losing it to Lima in their rematch.
His final career victory was a submission win against Ray Cooper in May of this year.
Comments
comments