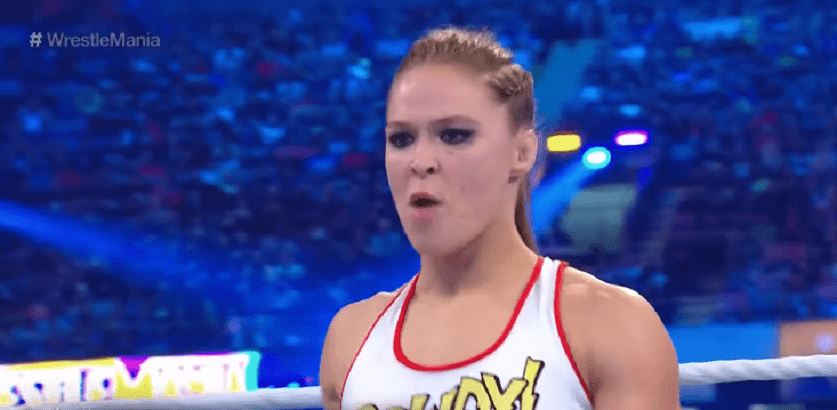 We may not have seen the last of Ronda Rousey in a WWE ring.
The former UFC women's bantamweight champion traded her Octagon career for something a little more pantomime when she inked a deal with the world's largest sports entertainment (read: professional wrestling) group on planet earth, the WWE, to become a full-time member of the roster in 2017.
After achieving success in her new arena, Rousey opted out in 2019 after after, among other things, become disillusioned with the amount of travelling her new career required, per reports.
But it appears that the former Olympian has been getting the itch once again.
"I actually waited until this moment to tell everybody. I don't know [when I'll return]. When I feel like it. I'll come back when I feel like it. Eventually, when I feel like it," she said to Ringside News.
However, Rousey's return might well be complicated by her stated desire of having a baby with her partner, former UFC heavyweight Travis Browne — which, to the best of our knowledge at least, has yet to happen.
Her return to the squared circle could well coincide with the WWE's return to full capacity arenas, having recently held their two-night WrestleMania extravaganza at the Raymond James Stadium in Tampa, Florida.
Rousey also hit the headlines in the MMA sphere recently when UFC president Dana White was forced to fight off speculation that Rousey could return to the UFC alongside her former rival Miesha Tate, who will make her own comeback against Marion Reneau on July 17.
Comments
comments