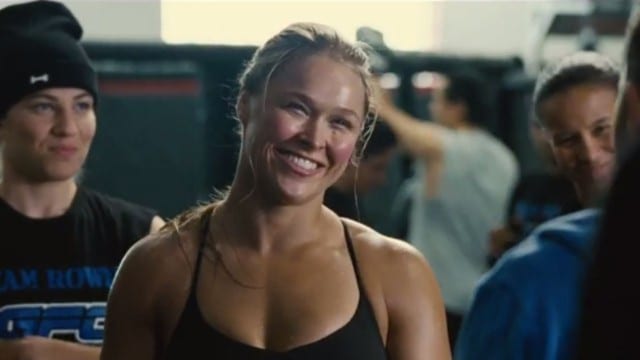 Ronda Rousey's time in mixed martial arts might have come to an end, but the Hall of Famer's influence is still being felt today.
Without Rousey's tenure in the sport, it's almost certain that women wouldn't be as appreciated and valued as they are in the current landscape. Rousey opened doors for her fellow female athletes, and while her leaving the UFC might not have been on the terms fans would like, her legacy will forever be secure.
Apparently, it's a legacy she takes pride in.
With Jessica Andrade and Weili Zhang headlining this weekend's card — the first of a big push from the UFC into China, Rousey took to her social media to pay tribute to the women involved, and in particular Zhang's rapid rise to the top.
"I feel like a proud mama watching how women's mma has grown," Rousey posted. "Women from all walks of life, from all over the world are rising to the challenge and showing the world what it means to fight like a girl. Weili Zhang @zhangweilimma is a prime example of overcoming adversity – fighting not just through the ranks, but to also get noticed and stand out. I've definitely taken notice, and so should you. Best of luck to the ladies fighting August 31 on #UFCfightnight157"
Zhang, understandably, was moved by the kind words.
"Wow. Idol. I remember the first time I saw you fight in UFC in 2013," she wrote in response as a comment. "I thought you were so cool. Then I was inspired to be like you. In this many-lined UFC star cage to play a part of our women's territory. You give me confidence and direction. If I want to slack off when I don't want to train I'll find you fighting. That gave me a lot of encouragement."
Comments
comments