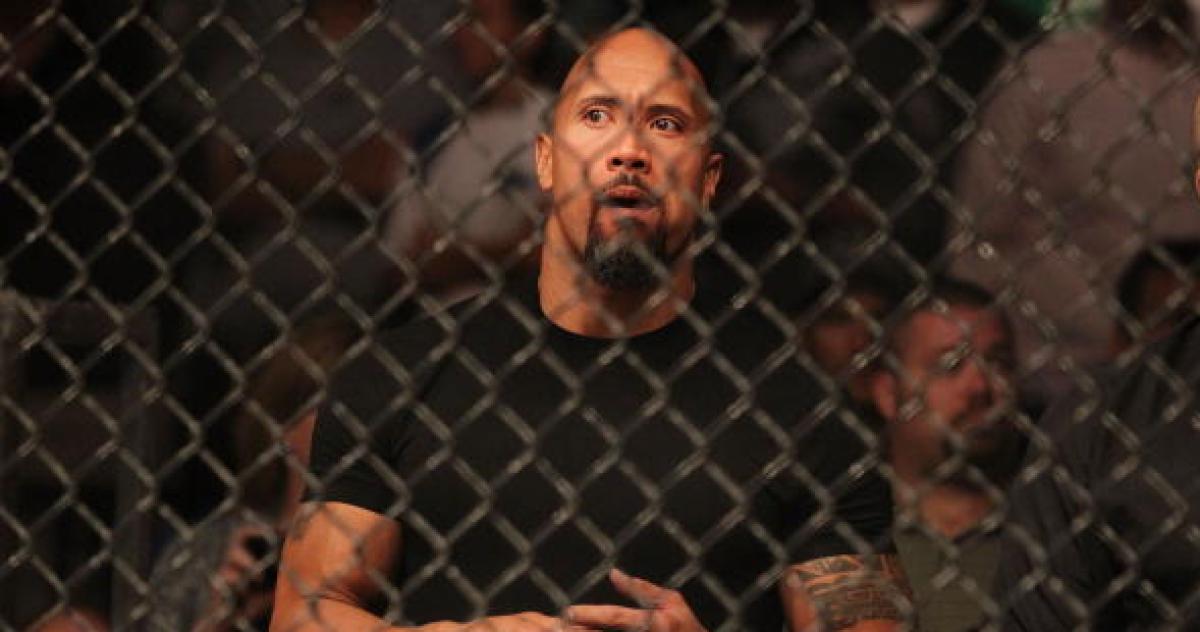 The UFC's annual card in Madison Square Garden is always a star-studded affair.
Back in 2016, the UFC's first event in the world famous arena headline by Conor McGregor vs. Eddie Alvarez was attended by a veritable who's who of fight fans as the likes of Madonna, Zac Efron and Odell Beckham Jr. were spotted cageside and the organisation's November 2 return to the arena seems to be following in similar suit after Dana White confirmed that pro-wrestler turned Hollywood box office sensation Dwayne 'The Rock' Johnson will present the 'Bad Motherfucker' title to the winner of the UC 244 main event between Jorge Masvidal and Nate Diaz.
Soon after the fight was announced, The Rock took to social media to say that he would do everything in his power to attend the event — a note which was seized upon by Masvidal, who said that he wanted The Rock to strap the title around his waist should be emerge victorious.
Doing all I can to make this fight. If I can and you win, I'll put the belt around your waist at MSG – consider it done. Already shaping up to be one of the biggest and most electrifying fights in @ufc history. Can't wait. @GamebredFighter @NateDiaz209 #respect #BMF #UFC244 ⚡️ https://t.co/nVTIeBtkgv

— Dwayne Johnson (@TheRock) September 9, 2019
And it appears as if that request has been answered.
"He's gonna [do it]," White said to TMZ via MMA Fighting. "He's taking my job. Listen, if The Rock wants to do it, The Rock gets what The Rock wants."
White also confirmed that the BMF title is currently being designed and will cost in the region of $50,000 once it is completed. Not a bad prize for the trophy cabinet of either man, it must be said.
Comments
comments