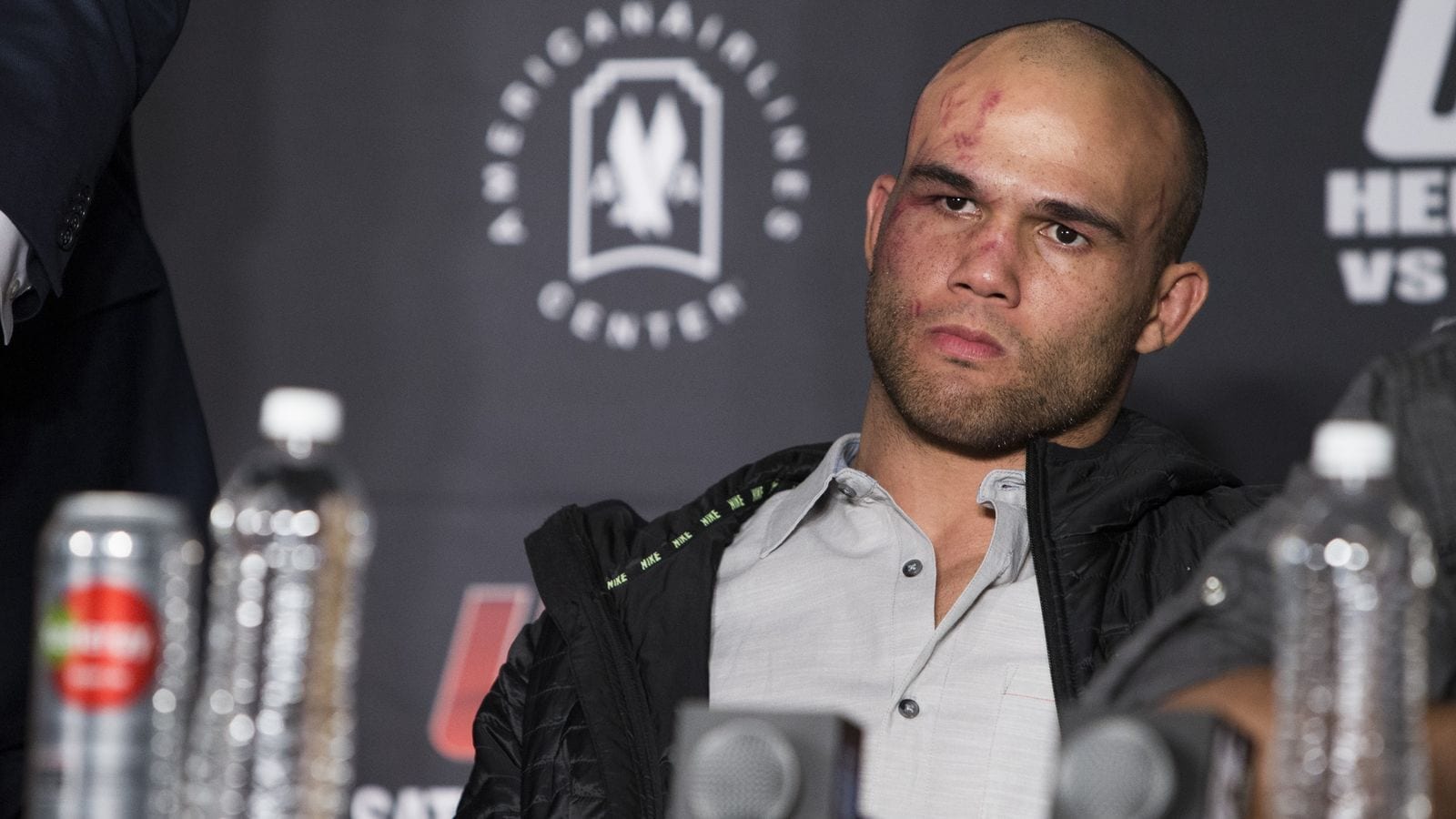 Robbie Lawler admits that the preparations for his UFC 214 bout with Donald Cerrone this weekend were overshadowed somewhat by the absence of longtime friend and training partner Matt Hughes.
Hughes, the UFC hall of famer and former welterweight champion, has been in hospital since an auto accident last month in which a train struck the passenger side of a car that Hughes was driving in his native Illinois. Hughes suffered numerous injuries and was airlifted to hospital for treatment and only recently emerged from a coma, according to Pat Miletich.
As much as the mixed martial arts community has rallied around Hughes and his recovery, his temporary absence has been sorely felt by Robbie Lawler as he readies himself to face Donald Cerrone in a pivotal bout at 170-pounds this weekend.
Hughes, one of the welterweight division's most successful fighters, has been a friend and mentor to Lawler throughout the majority of his career and the 35-yea-old admits that he has felt the absence of the former champion.
"Yeah, it's been hard," Lawler said at the UFC 214 media day on Thursday as reported by MMAFighting. "He's usually here with us right by our side, hanging out, making sure I'm alright. It is what it is. He's doing better, but that's something his family should talk about and let the media know through their outlets, not mine."
Lawler will compete this weekend for the first time since losing the 170-pound title to Tyron Woodley a year ago but any thoughts of a win springboarding him back into title contention can wait until after Saturday.
"I just want to fight and the first step is this," he said. "You can talk about all this other stuff, three fights down the road, one fight down the road, two fights down the road. Let's concentrate on Saturday."
Comments
comments