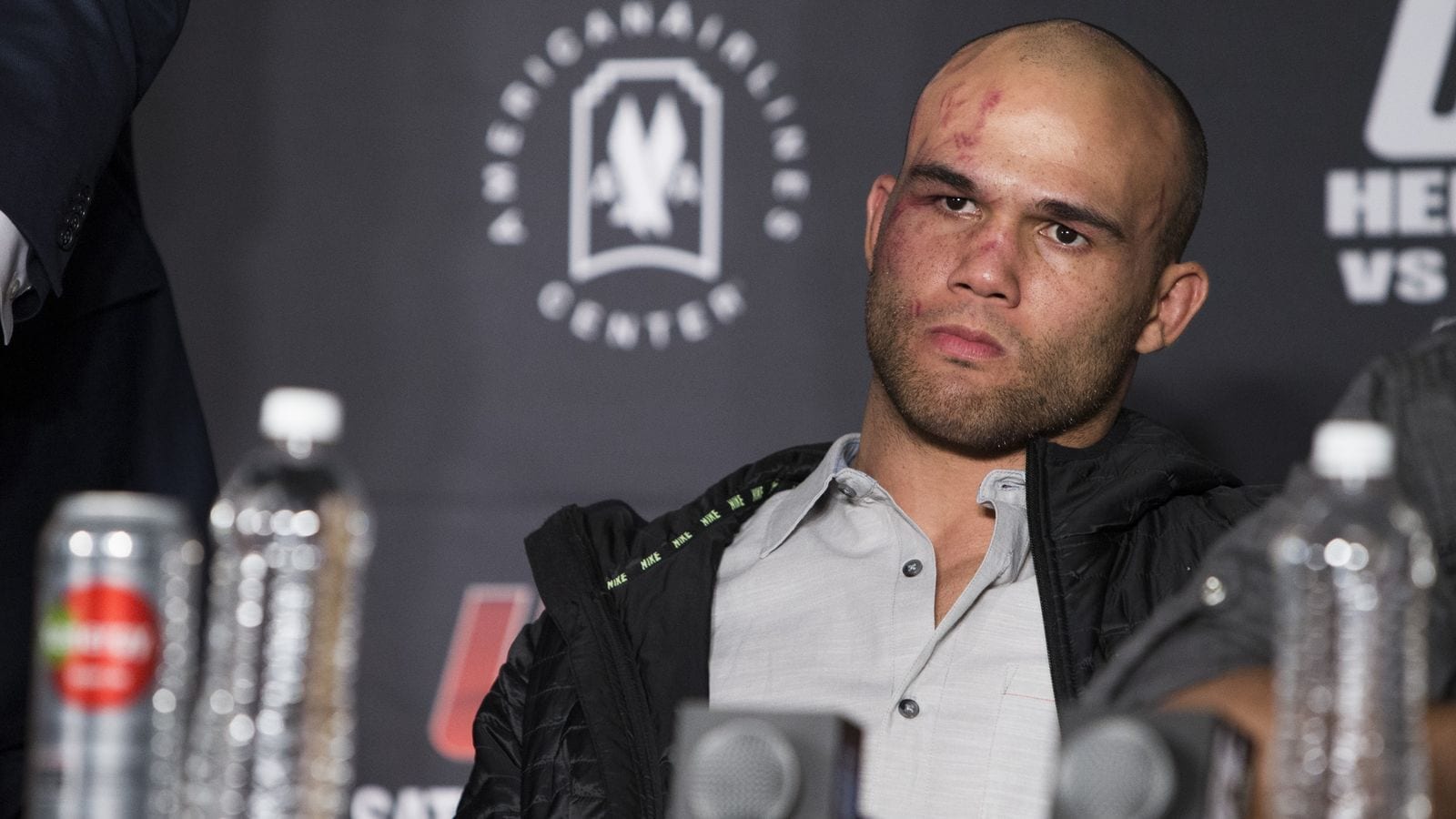 When Rory MacDonald laid some steroid accusations at Robbie Lawler following their UFC 189 epic, fans were somewhat surprised.
After the usually mild mannered MacDonald to say something against the man that he put on one of the best fights in history with, for some it put something of a dampener on the fight's mythos.
MacDonald made the claims after he couldn't understand how Lawler took so much punishment and continued fighting, saying in a Reddit AMA that he was "convinced he was" in regards to Lawler using performance enhancing drugs.
Ask Robbie Lawler though, and he remains — as usual — stoic and unaffected. Instead, he says, MacDonald just got beaten thoroughly and was trying to work out how something like that could have happened.
"I think he's trying to figure out why things happened the way they happened and he's finding a different way to cope with it," Lawler said when asked about the accusations on The TSN MMA Show.
"I mean, I was getting hurt, I got stung by a head kick and he cut my lip with an elbow, but all you have in the end is your will to fight."
Comments
comments