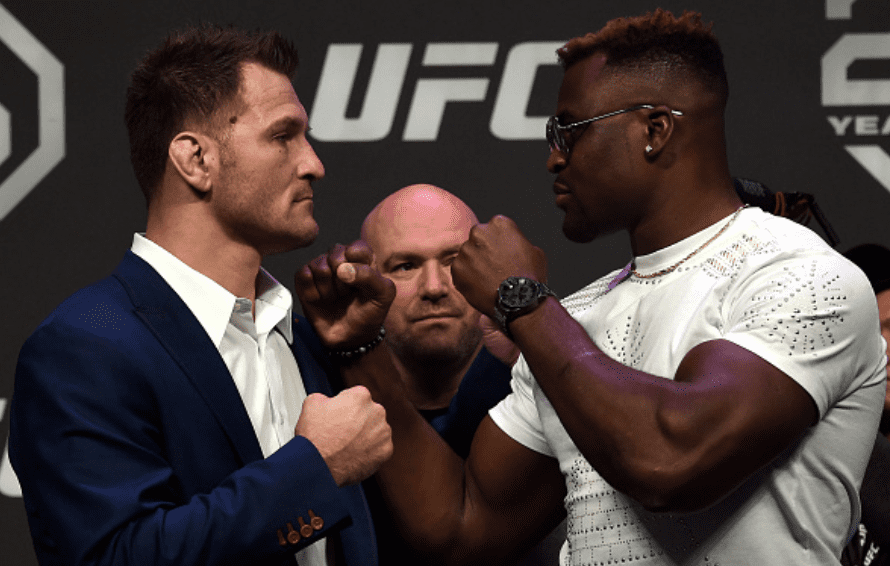 With the last three heavyweight world title fights being exclusively fought by Stipe Miocic and Daniel Cormier, the UFC is seeking another rematch for Miocic as his next defence.
Per a report from ESPN's Ariel Helwani, the UFC is eyeing a March date for the Miocic-Ngannou sequel which Ngannou's recent form of four straight first-round knockouts has demanded. Should the fight be confirmed soon as expected, it will come after Miocic soundly defeated Ngannou by unanimous decision in their first fight in January 2018 — a fight which Ngannou came into on the back of six straight finishes in the Octagon.
And beyond the UFC heavyweight world title, there will be another prize potentially up for grabs with the winner in line to be Jon Jones' first test in the heavyweight division.
Jones, the longtime light heavyweight champion, announced his intention to move up a weight class following his las title defence against Dominick Reyes early this year. Following that fight, he said that the potential fights with Reyes once again or fellow top contender Jan Blachowicz weren't particularly interesting to him — hence the move to seek a new challenge in the UFC's heaviest weight class.
"The light heavyweight division was fun, but I just wasn't scared of those guys anymore," Jones told ESPN recently. "Like, none of them. And I think it showed in some of my performances.
"Obviously, I still trained hard. But there was no urgency in some of my last fights. With these next guys, I'm going to be going up against, I respect these guys. These guys are intimidating — they're intimidating as shit. It just gets me up in a whole different way."
Comments
comments