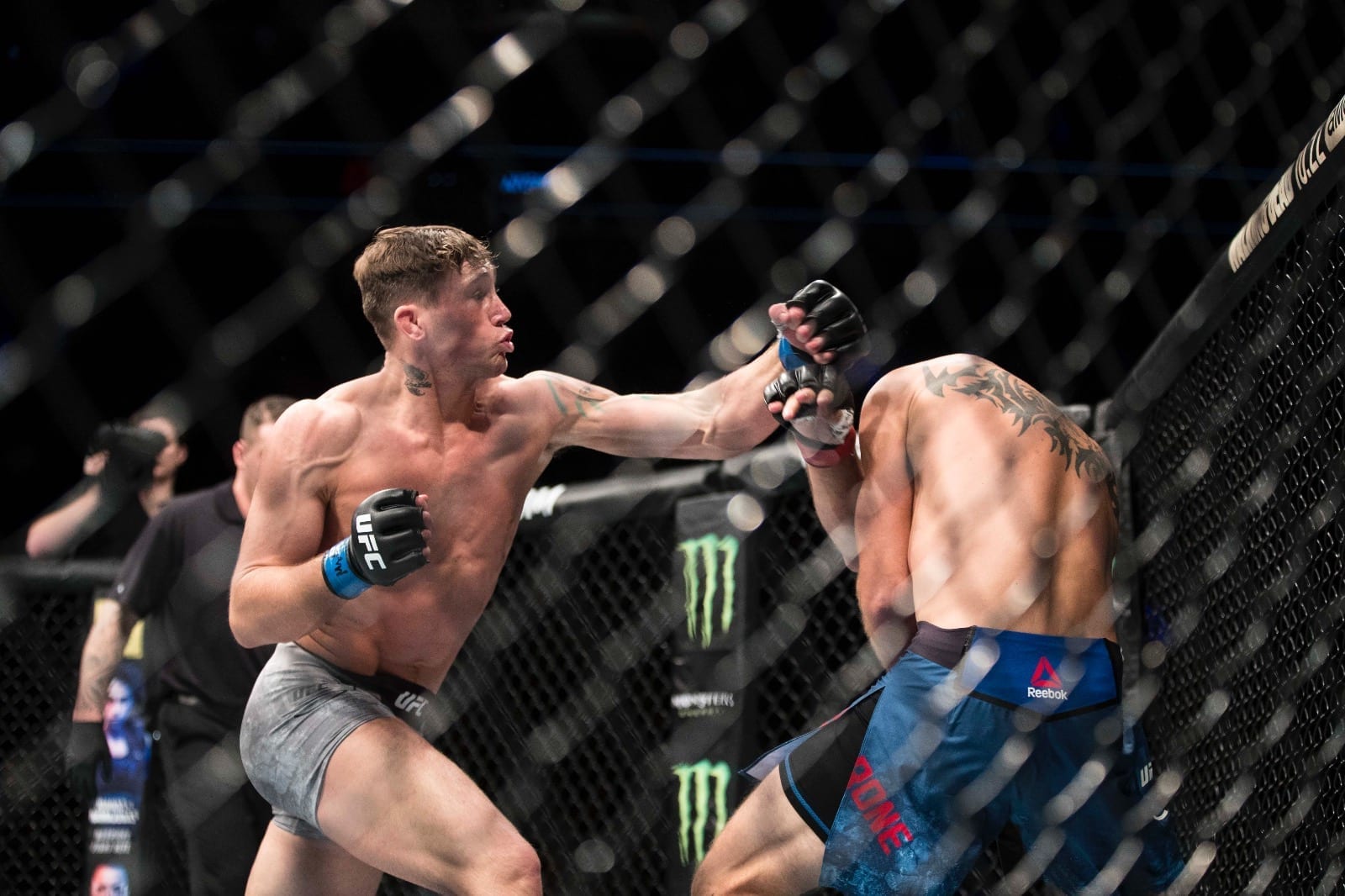 Darren Till looks set to the get the UFC Liverpool opponent that he wanted as reports coming from the US suggests that the UFC is close to finalizing former two-time welterweight title challenger Stephen Thompson to be his foil in Till's hometown main event.
While not finalised yet, Ariel Helwani of MMA Fighting reports that the UFC are 'close' to making the bout between two of the 170-pound division's top strikers. This follows an initial report from Chris Taylor of BJPenn.com.
Close. UFC has wanted that one for months, and it's close, but not 100% at this moment. https://t.co/imp8SBbvCU

— Ariel Helwani (@arielhelwani) March 23, 2018
Till has become one of the most talked-about fighters on the UFC roster since his one round destruction of Donald Cerrone in Poland last October. Following Thompson's victory against Jorge Masvidal in New York the following month, speculation began to link the two strikers though there was push-back from Thompson's father Ray, who both trains and manages his son.
As for Till, he has been linked with a host of fighters towards the top of the division though Thompson has always seemed to be the one which generated the most interest from fans, and Till alike.
Speaking with Brazilian outlet Combate recently (via Bloody Elbow), Till complimented Thompson's achievements in the UFC but said that ultimately, 'Wonderboy' would meet the same fate as practically all of Till's opponents in his professional career thus far.
"Stephen Thompson is a great striker," he said. "He's smart, he's not a brawler. His style is very well thought out, just like mine is as well. I know I can be smarter than him in the Octagon. I don't want to beat him after five rounds. I want to knock him out. I want to devastate his life.
"Even if I beat Thompson I won't grab the microphone and ask for a title shot," Till added. "I want to prove I'm the best and not be like Colby Covington who defeated some guys and wants to force his way into a title shot because he knows he's not good enough. I want to defeat everybody, put the belt around my shoulder and think 'Now what? Who can beat me?' I want no shortcuts on my way to the belt. And If I'm bested on my way there, screw it."
UFC Liverpool takes place on May 27th in the Echo Arena.
Comments
comments