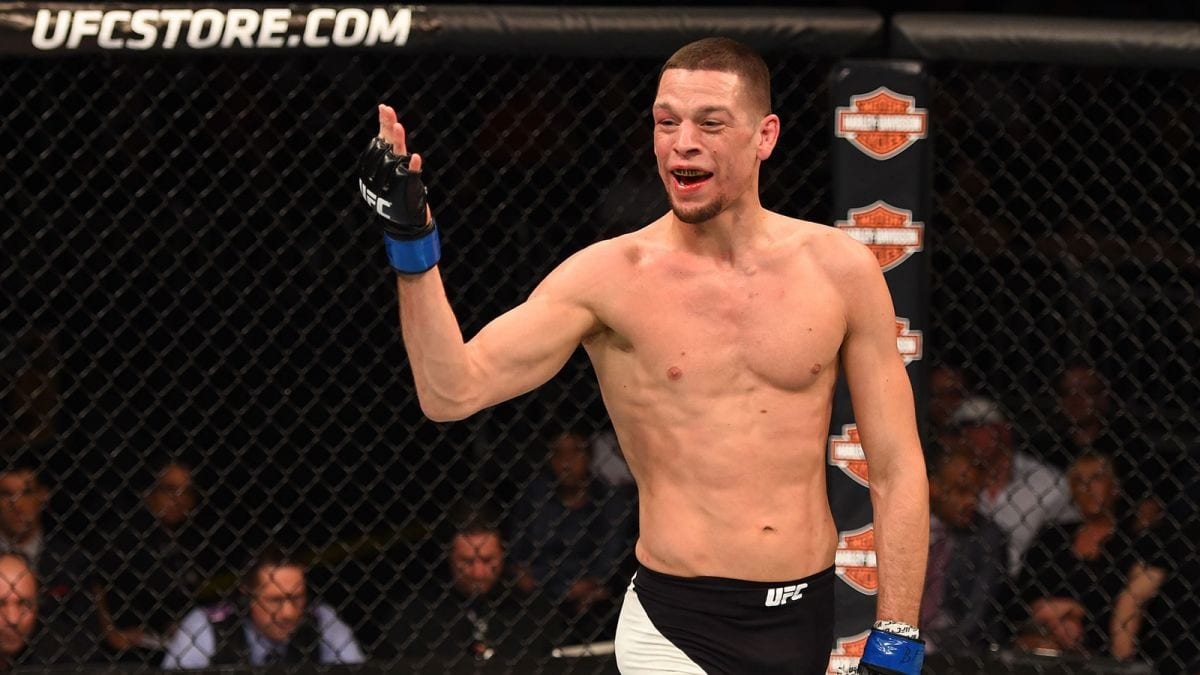 Nate Diaz is back.
According to multiple reports, first from Kevin Iole of Yahoo Sports, the illusive UFC star has verbally agreed to meet Anthony Pettis at 170-pounds at UFC 241 on August 17 in Anaheim, California. Diaz has been away from the Octagon for nearly three years, with his last fight being the five round epic against Conor McGregor at UFC 202 in 2016. While he was scheduled to return to action against Dustin Poirier at the end of last year, the bout fell through and the Stockton man went back away from the spotlight.
Should the pair reach the cage, it'll be Diaz' third fight at welterweight in a row, and Pettis' second appearance in the division after beating Stephen 'Wonderboy' Thompson in his 170-pound debut.
The return of Diaz, while perhaps providing UFC brass with a headache — with Diaz' consistent demand for what he considers proper treatment — it does mean the return of one of the biggest names in the sport. Diaz' brace of fights with McGregor turned the younger Diaz brother into an undeniable star, and he's been sorely missed in his absence.
UPDATE: UFC president Dana White has confirmed the news.
–
Comments
comments