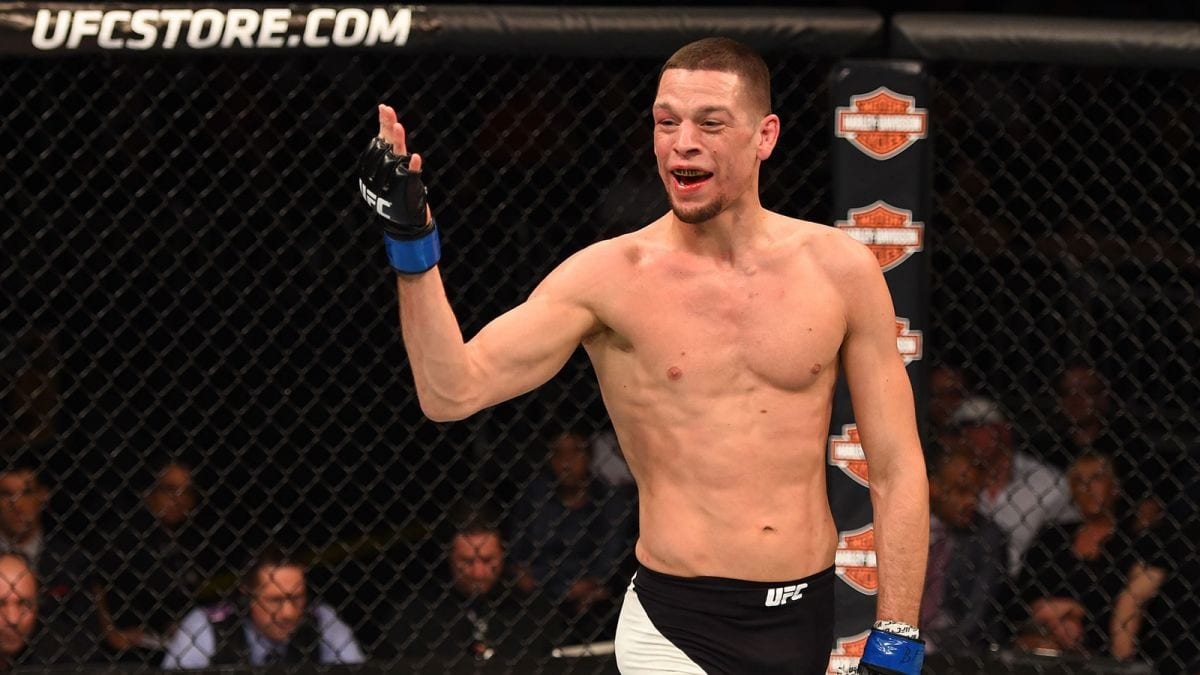 Nate Diaz may well be ready to end his self-imposed hiatus from the UFC.
The Stockton native hasn't set foot in a UFC octagon since losing a majority decision to Conor McGregor in the UFC 202 main event in August of 2016. Since then, Diaz has stated on several occasions that he will only come back to compete in a trilogy match with the Irishman, but recent statements from Diaz and his camp suggest that he might be getting itchy feet and is considering making himself available for competition once again.
Diaz stated on social media last month that his intention is to fight again and, although his terms may still be a stumbling block, the younger of the Diaz brothers suggested that he could compete as early as the start of the summer.
Or, perhaps, even earlier than that.
Max Holloway, the UFC featherweight champion, announced over the weekend that injury has forced him to withdraw from his scheduled UFC 222 main event against Frankie Edgar, leaving a gaping hole atop the March 3rd fight card — and it appears that Diaz is happy to fill in the blank.
As quoted by respected journalist Lance Pugmire of the LA Times, Diaz said that he would be ready to compete on the fight card that is just four weeks away.
The best option to fill in for the @BlessedMMA void at #UFC222 is @NateDiaz209 and he tells me he's 💯 interested….make it happen @ufc

— Lance Pugmire (@latimespugmire) February 4, 2018
Now, it remains to be seen if Diaz would slot in against Frankie Edgar or if UFC matchmakers would pursue the Eddie Alvarez or Kevin Lee mini-feud which has erupted on Twitter since Diaz announced his impending return. One thing is for sure though: Diaz will not be competing at featherweight, so if the UFC's intention is to pair him up with Edgar, it will likely happen at lightweight.
Edgar has signaled his intention to fight on the card, regardless of Holloway's injury and — with a win — make his long-awaited challenge for the 145-pound championship later this year.
You'd have to think, though, that any pairing of Nate Diaz and either Eddie Alvarez or Kevin Lee would be a fascinating match-up at 155-pounds and would go some way to replacing the Holloway/Edgar title fight — particularly if paired on the same card as Edgar vs. Brian Ortega, another potential bout which is being touted in the media to take place at UFC 222 in Las Vegas next month.
Comments
comments