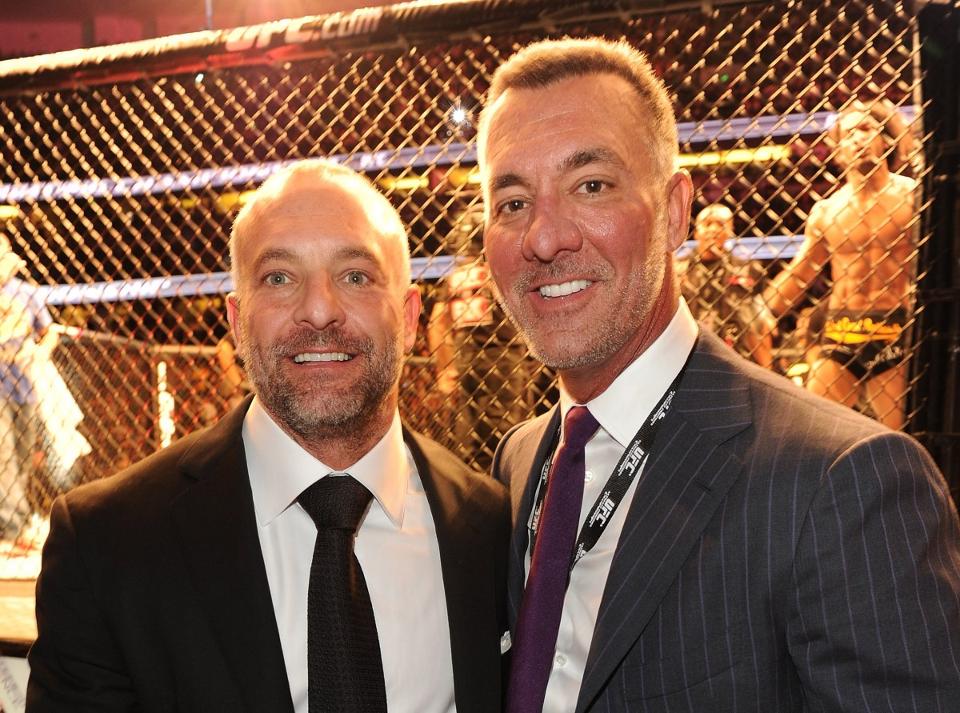 The Fertitta brothers are out of the mixed martial arts business.
Lorenzo and Frank III Fertitta have sold their final remaining stake in the UFC — the promotion they bought for $2 million in 2000 — meaning the former owners are completely apart from the sport they helped grow to prominence. Forbes first reported the news.
The two had sold the majority of their stake in the company last year, in a well publicised move that had the UFC valued at $4 billion. Today, new reports have emerged that they finalised their involvement with the company last month, selling their joint 5.8% stake to new owners WME/IMG. The money received, while not yet confirmed, apparently has the UFC now valued at $5 billion.
Currently, Forbes has the Fertitta brothers worth an esimated $2 billion. There have been persistent rumours that the two will attempt to get involved in the NFL, with a potential team ownership on the horizon.
The move leaves only UFC president Dana White as the high profile link to the Zuffa era of the company.
Note: video interview is from the sale last year.
Comments
comments