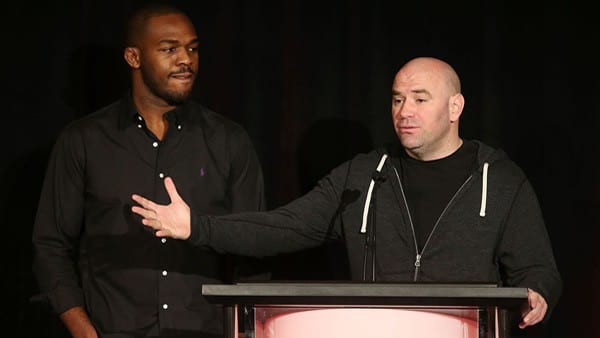 In 2009, Jon Jones was a 9-0 talent with three fights inside the UFC. Then, in his tenth professional fight, Jones met Matt Hamill and was given the sole defeat of his career to date.
Some reading this may be surprised to hear Jones has ever lost in the Octagon. Few ever address the fact he has, and the UFC rarely acknowledge the loss on his record if they can help it. The reason being? It was something of a shambles, and was surrounded by controversy.
From the opening bell, Jones was in control of the contest, taking Hamill down and landing devastating ground and pound. Then about four minutes in, Jones landed some 12-6 elbows on the basically unconscious Hamill, causing referee Steve Mazzagatti to step in and announce Jones had been disqualified, giving Hamill the win.
While 12-6 elbows are illegal under MMA rules, the origin of their ban is considered to be silly, with many touting the idea that old rule makers saw footage of karate masters elbowing down on cinderblocks and believing it to be devastating.
Certainly, the UFC seems to think so, with UFC president Dana White revealing on ESPN Los Angeles radio yesterday that he was working with the Nevada State Athletic Commission to overturn the ten year old decision.
Should that come to fruition, it would make Jones truly undefeated, and offer the UFC new ways to promote the man White considers the greatest ever to compete in this sport.
Dana White said on @ESPNLosAngeles radio he's working with the Nevada State Athletic Commission to get Jon Jones' only loss, DQ (illegal downward elbows) to Matt Hamill overturned. #UFC239

— Omar Villa- (@ohmar762) June 24, 2019
I'm in agreement with this 100%. The 12-6 elbow rule is one of the dumbest rules in combat sports. At the very least that fight should be a no contest. He was completely dominant.

— Joe Rogan (@joerogan) June 25, 2019
–
Comments
comments