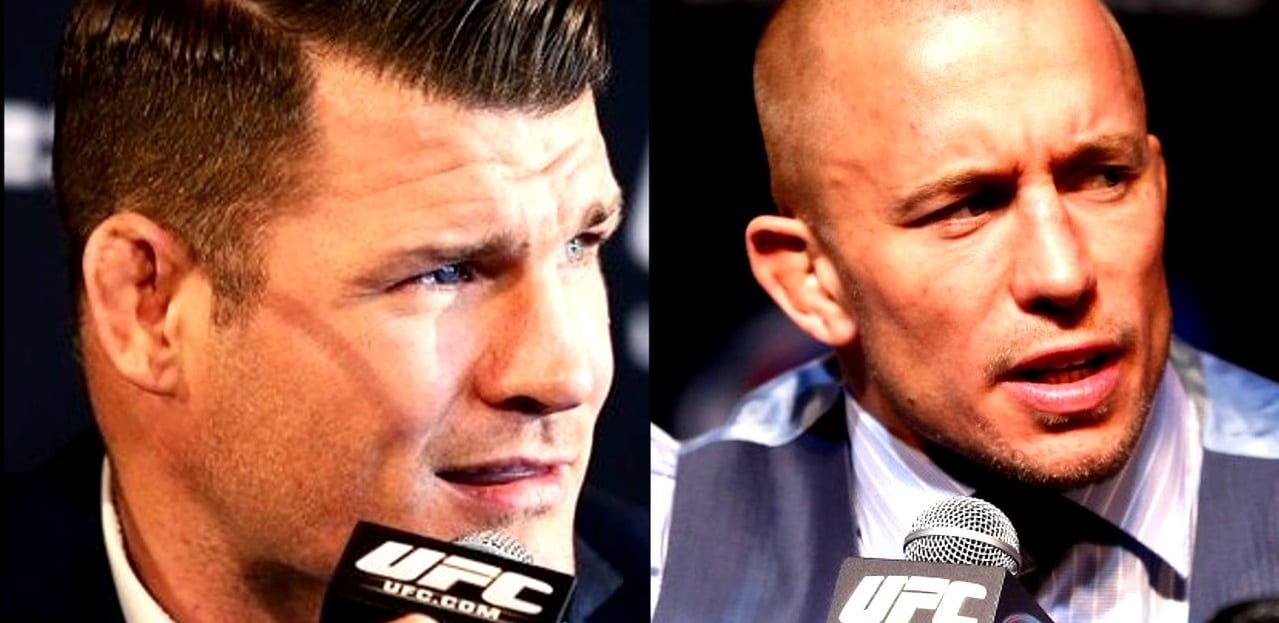 By the time Georges St-Pierre walks to the cage to challenge Michael Bisping for the UFC middleweight title at UFC 217 in November it will be nearly four years to the day since he last competed in mixed martial arts.
The Canadian superstar, for so long the dominant force in the UFC at 170-pounds, is faced with an unenviable task: defeating a champion-level fighter at a weight class he has never competed in after a multiple-year hiatus. To achieve this, St-Pierre says, he has re-examined the tools in his arsenal in an attempt to adapt them to face Bisping.
Chief of which is the size disadvantage he is faced with. At 5 ft 10 in to Bisping's 6 ft 1 in, GSP will be in the unusual position of being the smaller man in the cage. During St-Pierre's title reign in the UFC, a possible superfight with then-middleweight kingpin Anderson Silva was often mooted. St-Pierre contended that if he was ever to make the trip north to 185-pounds, he would diligently spend time filling out his frame to compensate for and disadvantages.
It appears he has taken his own advice.
"As soon as I knew I was fighting Bisping, I got ready, I got focused on that 100 per cent," St-Pierre said as quoted by Sportsnet.ca. "I hired a nutritionist, started a special diet and increased my muscle mass. And it makes me feel good."
Not just concerned with his physical preparation, St-Pierre also says he has sharpened his tools inside the cage — and returned to the aggressive striking game dictated by his study of Kyokushin karate.
"I should never have left it," GSP adds. "I think that karate suits my style better. I've also been working on different things — ground attacks, leg-locks, stuff like that."
It was revealed recently that St-Pierre will be cornered for the Bisping bout by famed boxing trainer Freddie Roach, something of a 'bucket list' move for the Canadian.
"It's like my fighter fantasy to have Freddie Roach in my corner. He's always been busy in the past, coaching Manny Pacquiao, but he's going to be there with me and he's going to be there for my whole training camp."
And as for what to expect inside Madison Square Garden?
"Bisping is the champion. I'm the challenger, so I'm going to have to bring the fight to him."
Comments
comments