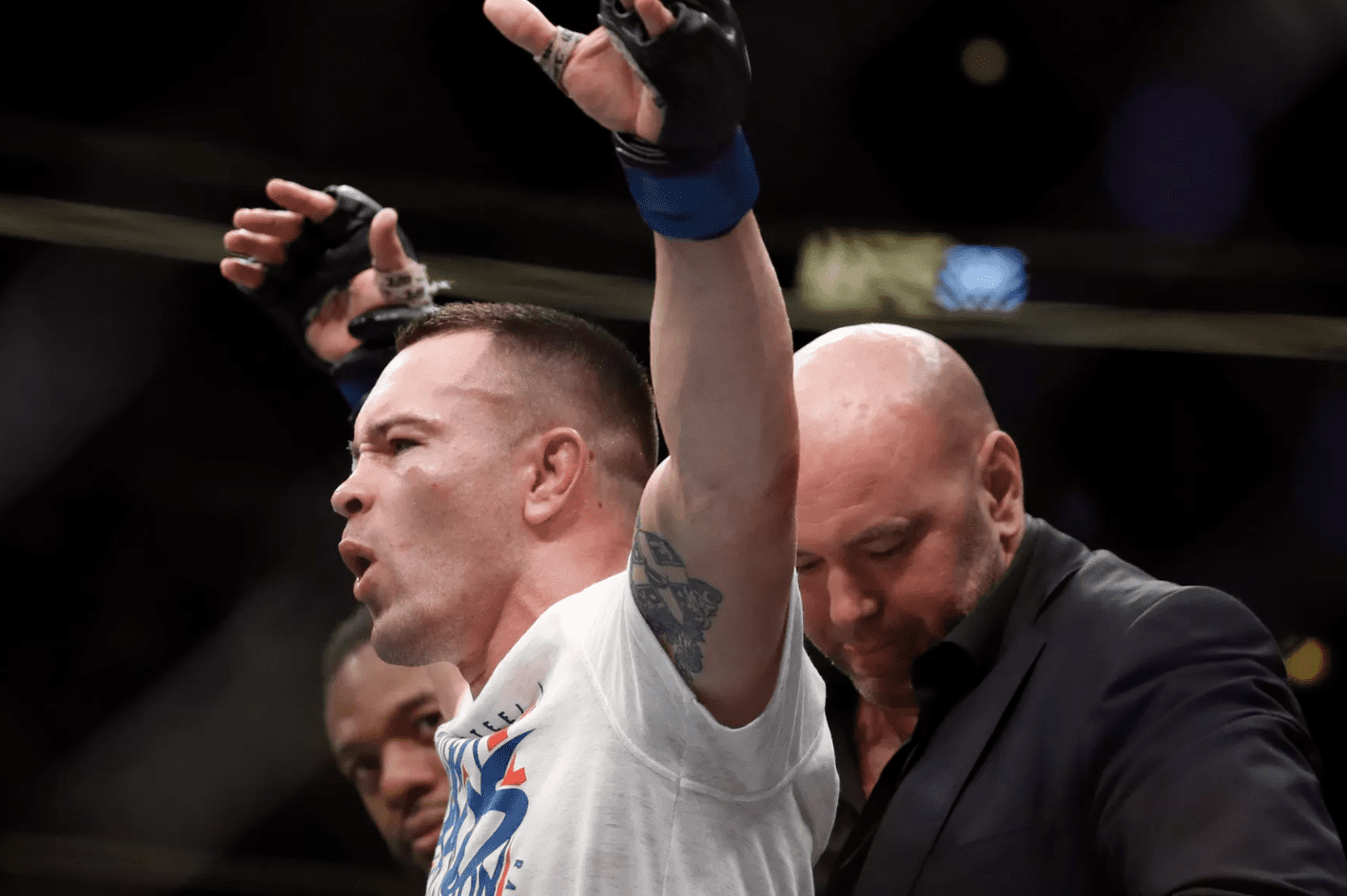 Colby Covington may soon be looking for a new gym facility after admitting that the feuds he is embroiled in with Jorge Masvidal and Dustin Poirier could force him out of American Top Team.
Covington has been a longtime member of the fight facility in Coconut Creek, Florida, but a series of outspoken comments he has made in recent months may lead to him being shown the exit door at the gym run by Dan Lambert.
His 'beat friends' relationship with fellow ATT member Jorge Masvidal appears to have soured during both men's pursuit of the UFC welterweight title currently held by Kamaru Usman, culminating in both men making appearances on MMA podcasts to detail their growing rivalry. Meanwhile Dustin Poirier, another who fights out of the Florida gym, has vowed to confront Covington for disparaging comments he made about Poirier's emotional state following his UFC 242 defeat to Khabib Nurmagomedov.
"That's a very real possibility," Covington told BJPenn Radio (via Bloody Elbow) of whether he will leave the gym. "It's a very real possibility. I don't know. I think Dan Lambert is a little bit nervous about it. We've been having talks the last couple of days and he's very nervous about it. He doesn't know what's going to happen.
"I don't know what's going to happen. I'm always there at the gym. They know where to find me if they want to cause a scene and make friction in the gym. I know Dan doesn't like that. He doesn't want that rap."
However, if Covington has any regrets it would likely be linked to his feelings on Lambert.
"He hasn't told me to tone it down, but Dan Lambert is the one and only person in this whole entire world that if he told me something, I would listen," Covington said. "I don't have a boss. I'm my own boss. But if he gave me advice and gave me a piece of wisdom, I would listen to him because he's done a lot for me. I wouldn't be here today as world champion of the UFC and undefeated and undisputed without Dan Lambert.
"So I hope he understands what we're doing and what we're trying to accomplish," he continued. "But it's his gym and at the end of the day, he's going to make the decisions. And whatever decision he makes, I'm going to be okay with that because I trust his decision making and what he wants to do with his gym."
Covington's next octagon assignment remains unclear. He was linked to a bout with Usman at UFC 244 in Madison Square Garden but with negotiations reported be at an impasse, the UFC instead opted to pair Nate Diaz and Masvidal in the headline bout.
Comments
comments