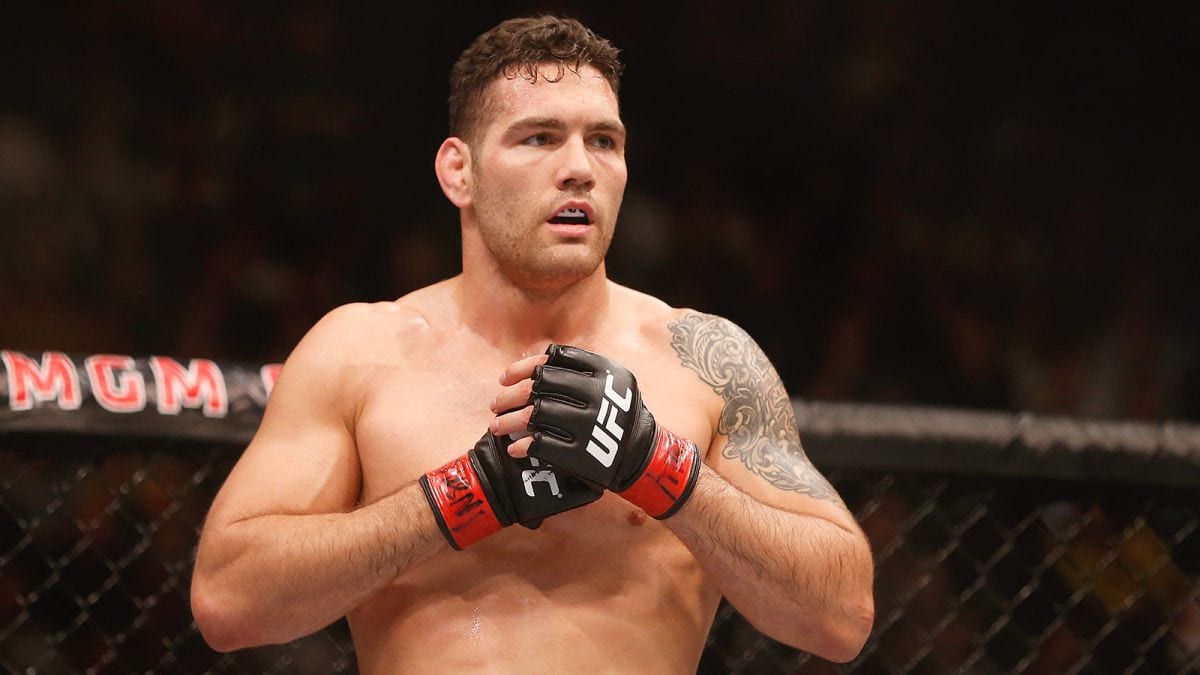 After losing to Jacare Souza at UFC 230, Chris Weidman is left in an awkward spot.
Having lost four out of his last five — all of which came via brutal finish — the former UFC middleweight champion seems to be as far away from the 185-pound title as he's been in a long time. While he owns a win over title challenger Kelvin Gastelum, Weidman's loss to Souza appears to have sent him far down the pecking order when it comes to gold.
And according to his coach Ray Longo, Weidman and his team might have to reinvent a few things in order to get his career back on track. First and foremost, Longo says, a look at a different weight class could be on the cards.
"I really did think the weight cut went really well, but who knows?" Longo said on the most recent edition of "The Anik & Florian podcast." "The brain is the last place to get the fluid when you rehydrate, so again, maybe 205's a better fit because I don't see this ever happening in the gym. Ever. So maybe 205 might be a place where he comes in stronger, more coherent. All (of) those things."
For Longo, the loss to Souza could be one of Weidman's most unfortunate. After going back and forth with the Brazilian for two and a half rounds, Weidman was brutally knocked out in front of his hometown. Because a title opportunity was at stake, it's a hard one to witness for Weidman's team.
"This is pretty big setback," Longo said. "With a win over 'Jacare,' he was looking good. He already had beat Gastelum and I think that's always going to be a great matchup for Chris. Whittaker would have been the tougher fight but I actually think Gastelum is going to beat Whittaker, so I think he was looking good."
Comments
comments