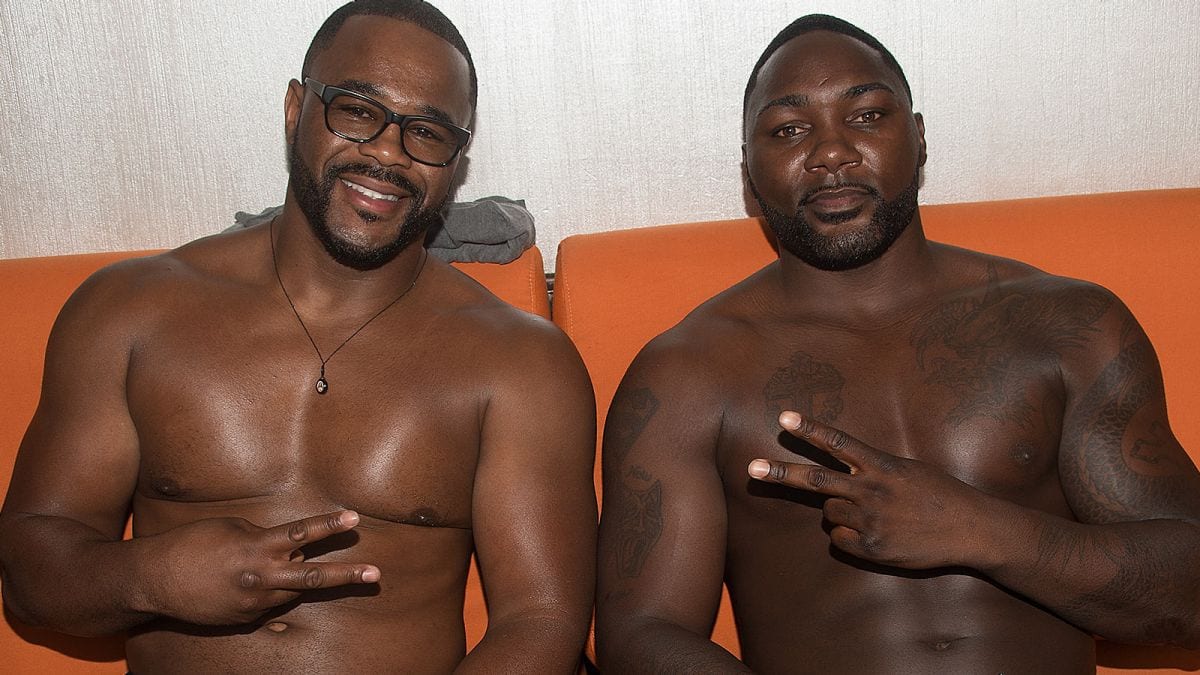 When an Anthony 'Rumble' Johnson fight comes onto the horizon, it's not unusual for people to start discussing whether or not the light heavyweight could be the scariest man currently active in the UFC.
Known for outrageous power with devastating accuracy, Rumble has become a firm favourite in the eyes of fans, and when he begins his walk to the cage, it's almost a guarantee some destruction is en route.
Apparently, his training partners feel the same.
"You can tell how it's gonna be when he comes to the gym," longtime training partner Rashad Evans said, speaking with UFC.com. "If he's really, really quiet, he's in a mood, so you have to keep your head on a swivel because he's coming hard.
"He tries not to go hard, but then it takes one hard punch that he feels, and then all hell breaks loose and then he opens up and he goes pretty hard. I've watched him knock out countless people in the gym."
Evans, a 13-year veteran of mixed martial arts, has faced a plethora of hard hitters in his time. Names such as Chuck Liddell, Quinton 'Rampage' Jackson, Dan Henderson, Glover Teixeira and Ryan Bader are enough to give the former light heavyweight champion an interesting insight to how hard Rumble's punches relate in the scheme of the 205-pound weight class.
"He hits ridiculously hard, and the thing about it that makes his punching power so unique is that it's effortless," Evans said. "He's not trying to hit hard, he's just swinging and that's the crazy thing about it. Sometimes we're just going light and he'll throw a punch and I'll go, 'Yo, we're going light.' And he'll say, 'I wasn't trying to hit hard, I was just swinging.' And he really was. But he's got these heavy, dense bones. And when he hits you, it's not a pain. Usually it's like a thud, and maybe your lights will flash for a little bit. He caught me with a couple of those and I'm like, 'Woo, we're sparring right now, huh?'
"He's the hardest puncher I've ever experienced, for sure. No doubt about it."
—
Comments
comments