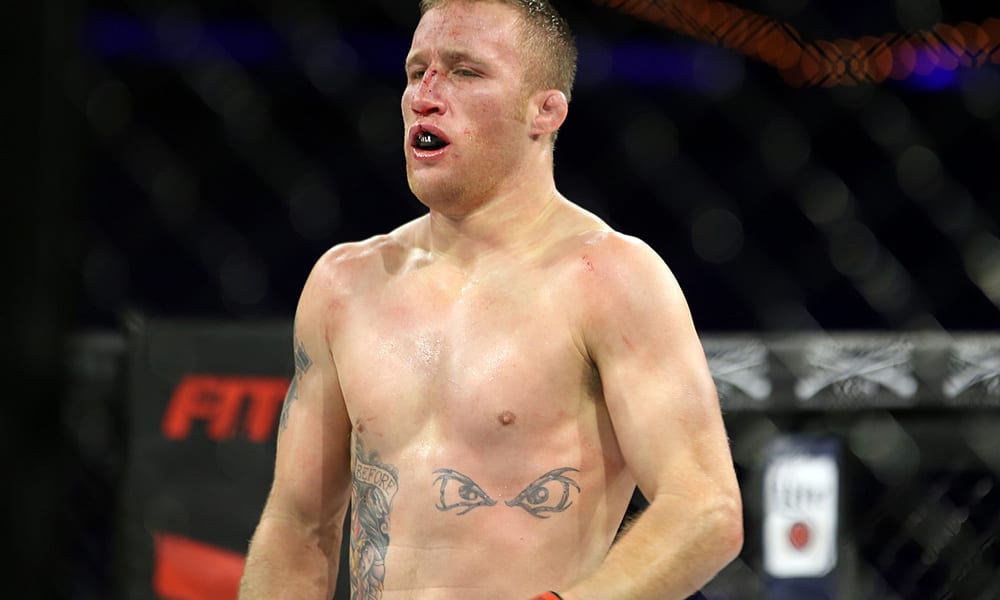 'Raging' Al Iaquinta earned possibly the biggest win of his career in Milwaukee on Saturday night, outpointing former interim title challenger Kevin Lee in the main event.
The result will almost certainly boost Iaquinta's number 8 position in the UFC's lightweight rankings (Lee was in fourth spot prior to last weekend) and thus, the target on his back has grown somewhat larger for Iaquinta's rivals at 155-pounds.
And one fighter who apparently wants a piece is former PFL lightweight champion Justin Gaethje.
Gaethje has become one of the most watchable fighters in the UFC lightweight frame since making his debut in July last year. He has dropped incredibly exciting affairs to Eddie Alvarez and Dustin Poirier and earned stoppage wins against Michael Johnson and, most recently, James Vick — and now wants to see Iaquinta's name on his next bout agreement.
Writing on Twitter after Iaquinta's win last weekend, Gaethje said: "Yeah I want that little raging bitch."
Yeah I want that little raging bitch

— Justin Gaethje 🇺🇸 (@Justin_Gaethje) December 16, 2018
It remains to be seen if the UFC's matchmaking team will adopt Gaethje's wishes for a bout against the surging Iaquinta but, on paper at least, we can't imagine a better fight to establish a new contender in the UFC's most talent-rich division.
Comments
comments