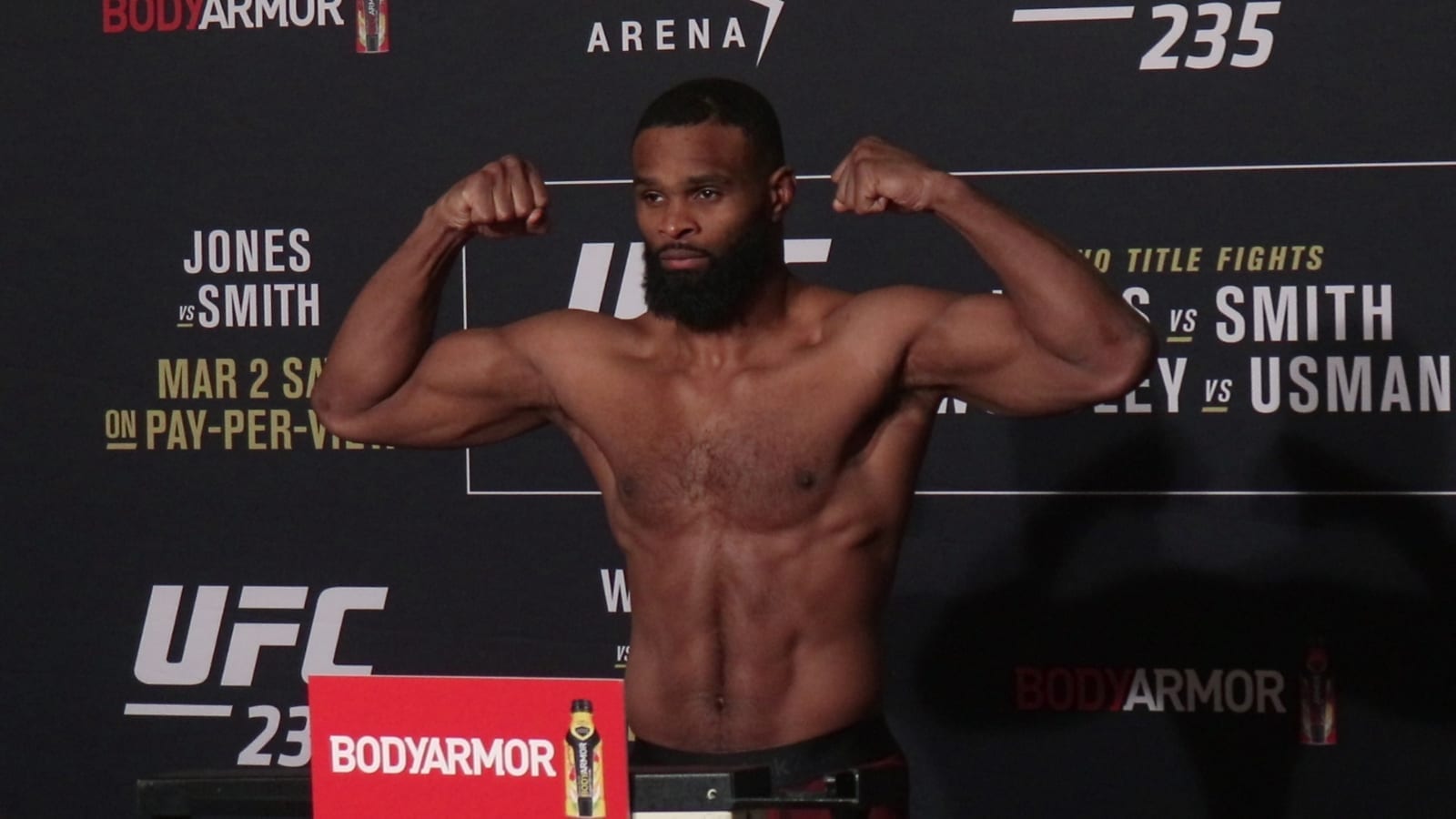 Not so long ago, Tyron Woodley was on top of the world.
He was the reigning UFC welterweight champion and had submitted the red hot, previously undefeated challenger Darren Till to defend his crown — all without taking any damage of note whatsoever — but since then Woodley has suffered three whitewash defeats in succession against Kamaru Usman, Gilbert Burns and Colby Covington, the three top-ranked fighters at 170-pounds.
A fourth loss on the bounce this weekend against Vicente Luque would all but guarantee that Woodley's time as a top level fighter has come and gone, and likely hasten his exit from the UFC amid the wave of roster cuts promised by Dana White this year.
But speaking to the media, including TheMacLife, in Las Vegas this week, Woodley says that his only option is to win on Saturday night.
"Life is not always a straight path," he said as transcribed by MMA Fighting. "It can be, but we make choices, and I made choices in my life that veered me off that path. Those are things that I have to deal with, and quitting is not an option. I've got to go out on top like I plan to do.
"It didn't kill me," he said of his previous defeats. "It didn't decapitate me from the sport. I think the story's better when someone comes back, when someone didn't quit. I'm still on top. I'm still fast. I'm still probably the best mind in our division, as far as knowing what's going on."
Amid questions of his future with the UFC, Woodley says that they would likely have cut him already had that been a consideration of the hierarchy.
"Could have gotten let go before this," he said. "Could have let go after Gilbert [Burns]. Could have gotten let go after [Kamaru] Usman. Could have let go after [Darren] Till. It's not up to me. It's up to the organisation, and I'm grateful that I got another chance to show myself, and in doing so, you guys will watch what I am, how great I am.
"I see myself controlling the variables that I can control," he said. "I don't know even know I can say it in a different way. I'm trying to draw more fans here, $50 words for you here. But that's all it really boils down to. Every fight is the biggest fight, and then after that, it's the next biggest fight in performance. If I can do that, I think I'll be fine."

Comments
comments