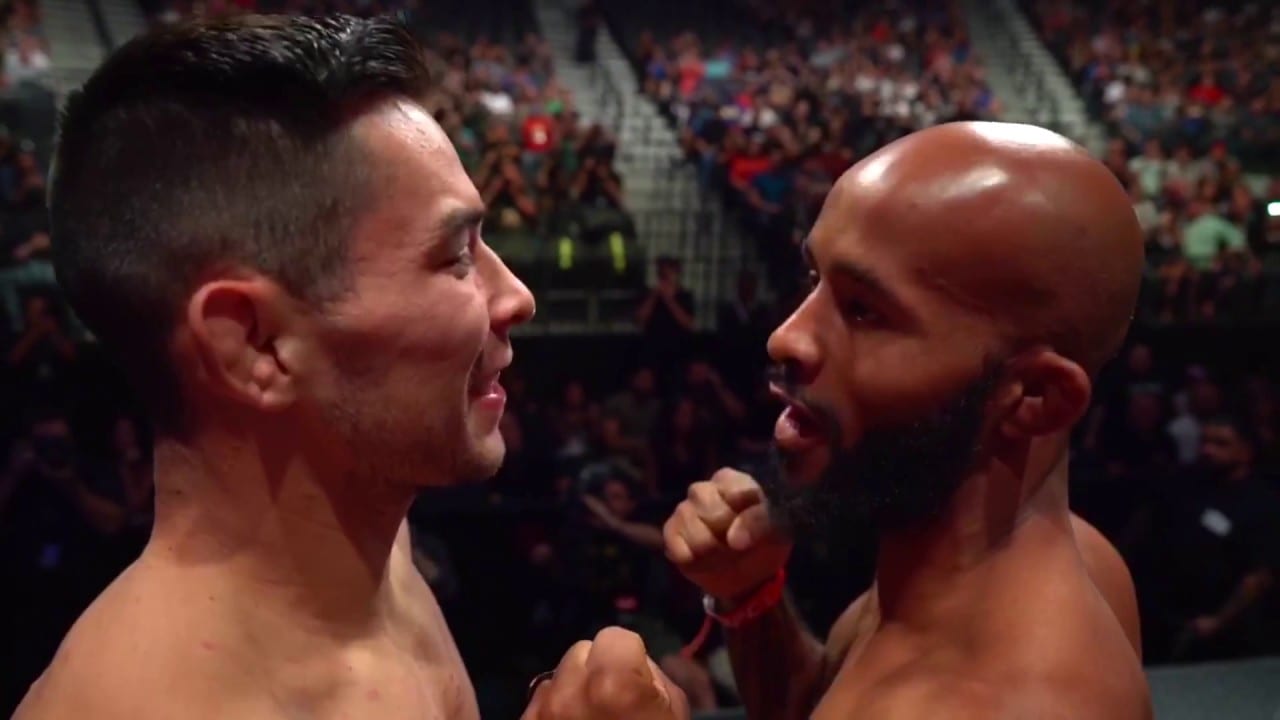 What can be said about Demetrious Johnson?
The UFC flyweight king won tonight at UFC 216 with one of the most outrageous finishes in mixed martial arts history. Taking opponent Ray Borg's back, hitting a suplex and transitioning to an armbar in mid air, Johnson stunned all who saw it.
Really, words fail to describe his mastery of MMA at this point — not that his fellow professionals didn't try.
Duuuuuuuuude! Nastiness from @MightyMouseUFC breaks the record with AUTHORITY!!! #UFC216

— Kenny Florian (@kennyflorian) October 8, 2017
Man

— Amanda Nunes (@Amanda_Leoa) October 8, 2017
Holy shit. #borgjohnson

— tim means (@MeansTim) October 8, 2017
Chin drop to an arm bar?????? Just Bravo!

— Ben Askren (@Benaskren) October 8, 2017
Holy shit. Did I just see that?! #UFC216 #SlamBar

— Dan Hardy (@danhardymma) October 8, 2017
When I grow up I want to be like @MightyMouseUFC … Incredible finish. #UFC216 #Legend

— Will Brooks (@ILLxWillBrooks) October 8, 2017
Sweet Jesus. What a way to break Anderson Silva's title defense record. Greatest submission in @ufc history and p4p great #UFC216 pic.twitter.com/Vnn43LSllx

— Brendan Schaub (@BrendanSchaub) October 8, 2017
Holy Shit. @ufc that's a bad man right there. There were 1000's of plays in football today and ZERO of them compare to that finish

— Ian McCall (@Unclecreepymma) October 8, 2017
That was some ninja shit! Congrats champ @MightyMouseUFC #ufc216

— Max Holloway (@BlessedMMA) October 8, 2017
—
Comments
comments