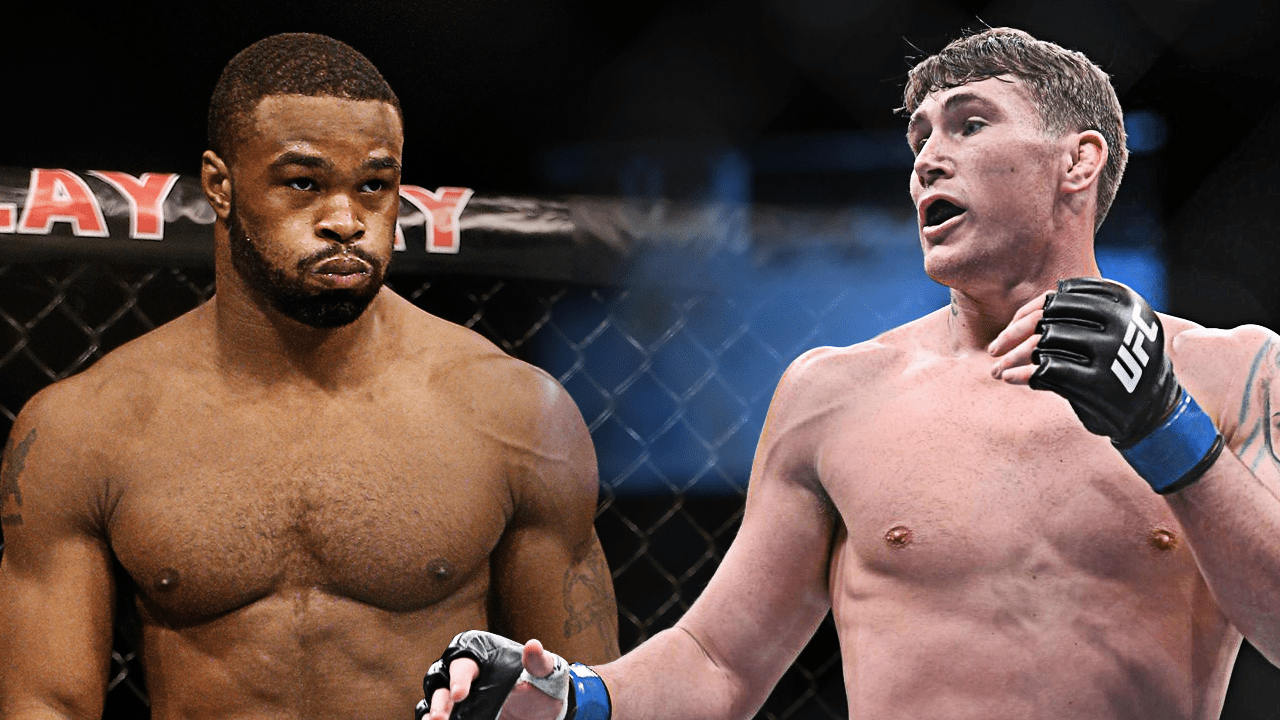 When Tyron Woodley finished Darren Till at UFC 228, it seemed as if he'd finally earned some respect from the mixed martial arts community.
Certainly, his UFC peers seemed willing to applaud his performance, with numerous fighters taking to social media to congratulate the defending champion.
Check out some of Woodley and Till's colleagues reactions to Saturday night's main event.
I'm about to buy that single!

— Demetrious Johnson (@MightyMouseUFC) September 9, 2018
Zing! #ufc228

— The Mane Event™ (@EliasTheodorou) September 9, 2018
Super stoked for @TWooodley it must feel like a slap in the face to come into a title fight as the champion, and be considered the underdog, especially after many successful defenses. But that victory must feel good to shove the bullshit right down the haters throats

— Brad Tavares (@BradTavares) September 9, 2018
Huge congrats to @TWooodley I'm sure @darrentill2 will be back #ufc228

— Alistair Overeem (@Alistairovereem) September 9, 2018
@twooodley congrats well done job.
I confess that I had darrentill2 but u prove me wrong.
Respect ✊ https://t.co/6Snrv0i7pw

— Vitor Belfort (@vitorbelfort) September 9, 2018
That's the way you do @TWooodley !! That man wasn't ready! Show em #UFC228

— Kevin MTP Lee (@MoTownPhenom) September 9, 2018
@TWooodley Nice job sir. Beautiful performance my dude!!! #UFC228 #UFCDallas #andstill

— Max Griffin (@maxPAINmma) September 9, 2018
Congrats @TWooodley they can't deny you! #ufc228

— CyborgVNunes #UFC232 (@criscyborg) September 9, 2018
Congrats to

yeah Champ! And he got his black belt!!! #UFC228 pic.twitter.com/OymSKgecRZ

— Angela Hill (@AngieOverkill) September 9, 2018
Great fight !! Great finish !! #ufc228

— JIMI MANUWA (@POSTERBOYJM) September 9, 2018
Omg amazing performance @TWooodley so proud of you brotha and huge congrats on your black belt! Much love & respect. #UFC228 Congrats to his team as well @DinThomas

— Jessica Jag Aguilar (@jagatt) September 9, 2018
Fuck yes

Till next time #UFC228 Congrats Woodly 👏🏽

— Cub Swanson (@CubSwanson) September 9, 2018
@TWooodley WOW what a fight ! Congrats mate 👊🏽

— Robert Whittaker (@robwhittakermma) September 9, 2018
–
Comments
comments