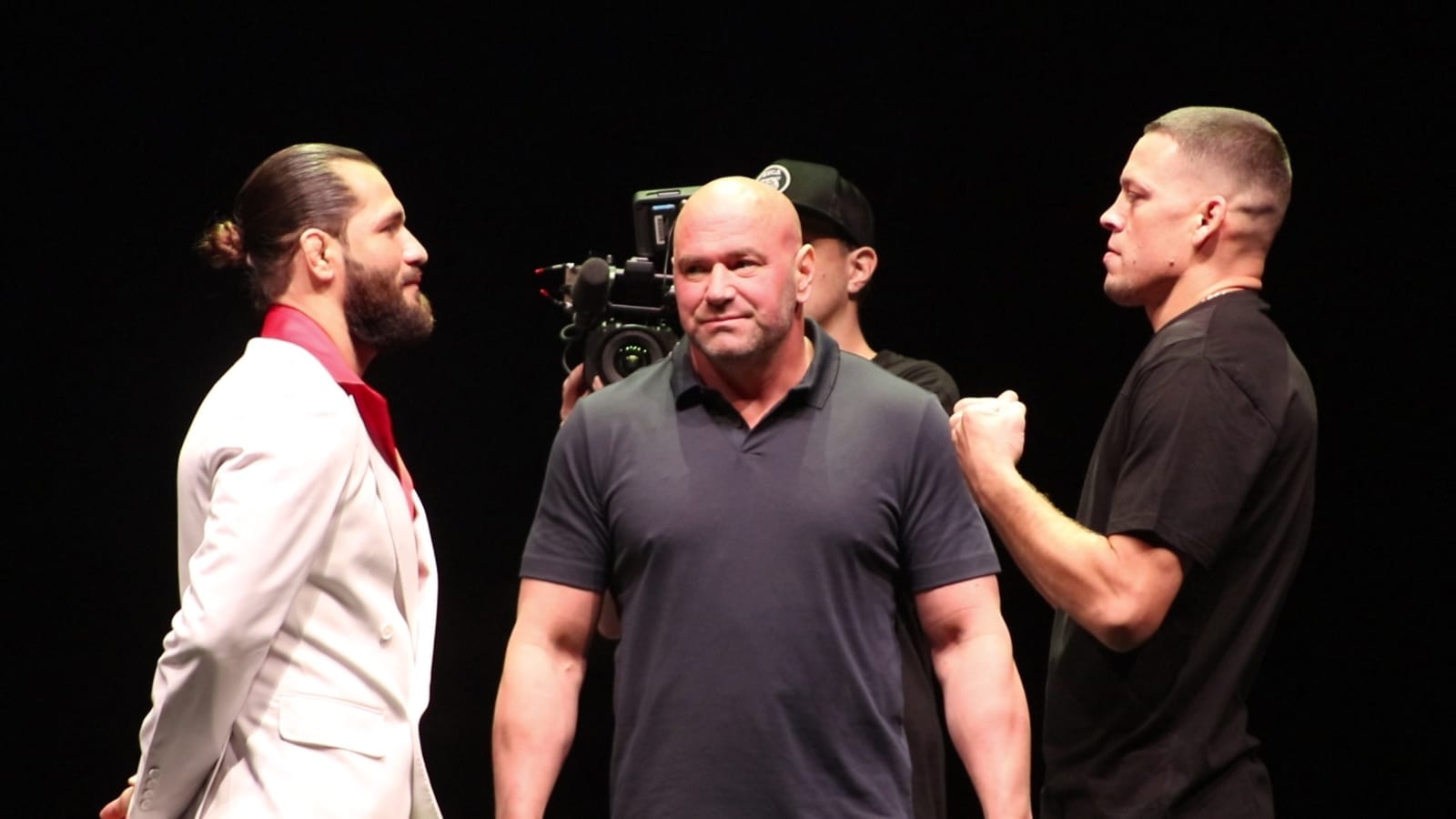 For the first time in the UFC's brief history of hosting events at the world's most famous fighting arena, Madison Square Garden, the annual trip to Manhattan will come without an official, recognised world title being up for grabs.
In its stead, mind you, will come the first iteration of the 'BMF' title to be contested between two men who count themselves among the elite 'bad motherfuckers' to have ever strapped on a pair of 4oz gloves and to make up for the lack of the type of traditional title bout that many would expect for an event of this magnitude, Masvidal says that fans will be treated to an all-action affair.
"I promise them just violence, totally, second to second," Masvidal said while speaking with MMA Junkie. "I'm not going to stop until my heart stops or they have ended the fight. That's my mentality for all my fights. In this fight, it's a bit more because my opponent has the same mentality as me. He wants to destroy me completely, and that gives me the extra motivation that sometimes you need, that I haven't had in years, to motivate me to wake up earlier, to go to bed earlier, to eat a little better when I'm not in Mexico, with more discipline."
View this post on Instagram
Despite coming close to 50 professional fights in his career, 2019 has been a breakout year for the 16-year pro. He upset the odds in London in March, separating Darren Till from his consciousness with a stunning left hand shot and then just months later earned the fastest knockout in the history of the UFC when his flying knee felled Ben Askren five seconds into their highly-anticipated clash last summer.
But against Diaz, Masvidal will find himself on the biggest stage of his career.
"I have to entertain the people," he said of his obligations. "If you have to pay the money that you work hard to earn, the people that work construction, the people that cut grass, have to pay money, that people have an option. They want to see violence, and if they want to see violence they're going to pay for that and not going to choose him.
"They're not going to pick the people that don't give it their all in the sport, that don't try to risk it, that want to win for the smallest thing, most minimal thing possible. I'm not like that. I want to win. I want to give it my all."
We will find out exactly how this goes down on November 2.
Comments
comments