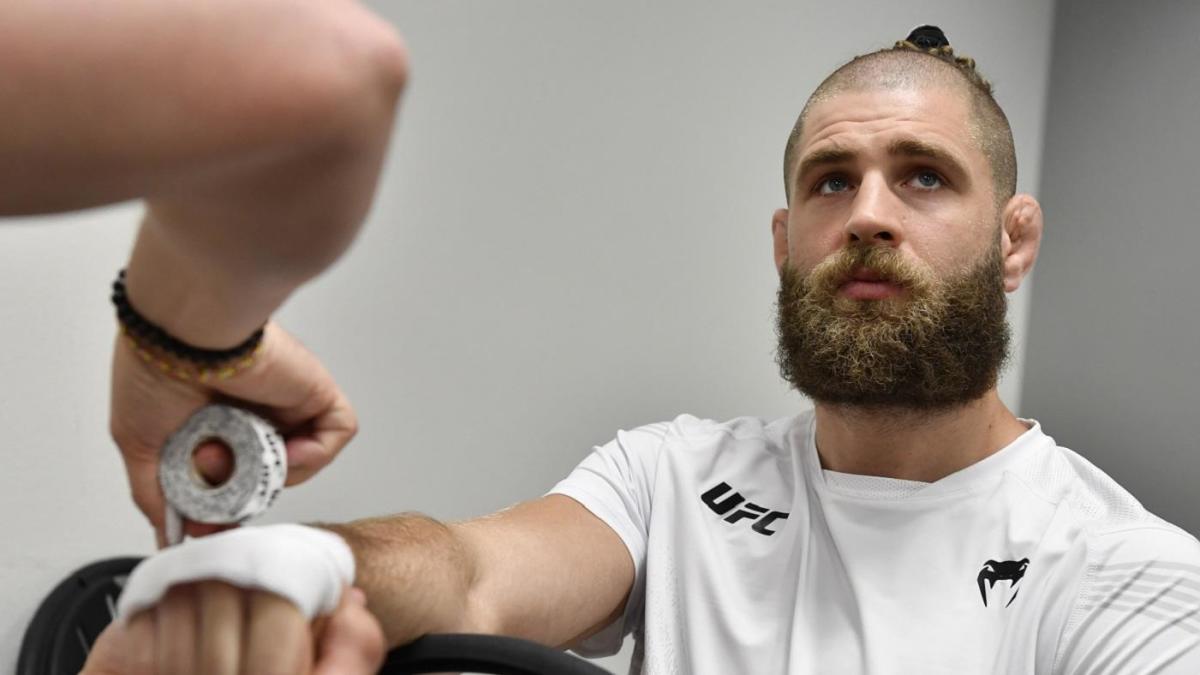 Jiri Prochazka has suffered what is being described as a "serious" shoulder injury which has forced him to relinquish the UFC light heavyweight title just weeks out from a scheduled title defence against Glover Teixeira.
The injury has prompted UFC officials to shuffle the deck for the upcoming year-end card, UFC 282 in Las Vegas on December 10, and they have landed on a new headliner between Jan Blachowicz and Magomed Ankalaev. The bout was originally intended to be the co-main event on the pay-per-view card but will now contest the newly-vacant 205-pound title.
It is understood that Czech fighter Prochazka has suffered a bad injury to his shoulder which some estimates suggest could lead to him being absent from the sport for a year or more. It is expected that he will be offered a light heavyweight title shot against whoever the champion is once he is medically cleared to compete.
"I am very disappointed to announce that I will not be defending my belt at UFC 282," Prochazka wrote in a statement. "I was injured in training in Las Vegas while finishing my preparation for my title defence in the UFC's light heavyweight division. I injured my shoulder and surgery is required which will put me out of action for at least six months.
"Knowing this information, I have decided, after consulting with UFC management, that due to this time constraint, I will not hold [up] the light heavyweight division and will vacate the title."
View this post on Instagram
It is also understood the Teixeira was offered a fight against Ankalaev on the card but he opted against taking on a new opponent on short notice, meaning that the veteran Brazilian fighter has been removed from the card entirely.
"This is the worst shoulder injury the doctors have seen in UFC history," White told Yahoo Sports. "It's really f***ing bad. His shoulder is very, very bad. He's going to have serious surgery that will require extensive rehab. We met with Jiri last night and listen, this guy is one of the classiest humans of all-time. He is such a warrior and was so bummed out. He brought up stepping aside to us before we ever got there.
"He's going to be out a long time and at some point, we would probably have had to strip him. But he brought it up to us and said out of respect for the other fighters, he didn't want to hold up the division. Let me tell you, that kid's a stud, man, to react like that.
"We offered Glover the fight [against Ankalaev]. For some reason, he didn't want the fight, so we had to move on. If we couldn't have the rematch, getting Ankalaev, who has the second-longest winning streak in light heavyweight history, and Blachowicz, who is the former champion, is really fortunate. It all fell into place for us as it often seems to do."
In addition to the main event change, Paddy Pimblett's fight with Jared Gordon will now serve as the new co-main event in what is the Liverpool native's UFC pay-per-view debut.
Comments
comments