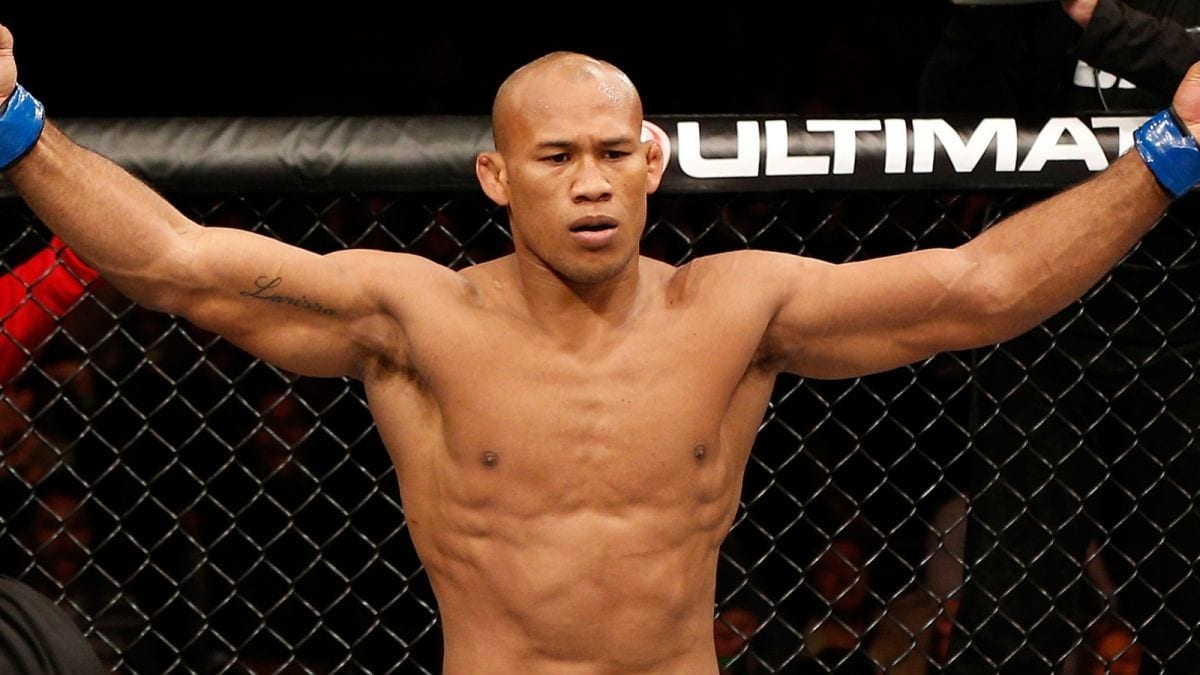 A lot has been said in the lead-in to next weekend's UFC 249 card about the potential safety hazards of holding an event in the midst of a global health crisis but one of the featured players says that he trusts that the correct safety measures have been implemented.
Souza will fight Uriah Hall at the event rumoured to be taking place at the Tachi Palace Casino on tribal land in California in a card which has seen several changes from its initially announced location in New York City. The main event, of course, has seen a switch from what was advertised in light of social distancing measures which have restricted several of the UFC's options and Souza says that he is grateful for the chance to earn a fight purse.
"In a way [fighting is] good because we'll be able to take care of our families," Souza said in an interview with MMA Fighting. "I know the world is going crazy, but I believe Dana White will keep us all safe and put us to work. I pray that everything goes right."
However, Souza says that he isn't ignoring the potential health risks which come with competition at the moment.
"I'm scared, that's normal. Everyone's scared," he said. "We try to keep everyone protected, but I keep thinking about one thing: if I can't pay my house's mortgage, if I can't pay my bills, I'm going to lose my house. If I go out to the streets, that's when it gets complicated, that's when they really won't be protected. I have to take care of my family one way or the other, and I believe… I know the UFC will keep me protected.
View this post on Instagram
"(The UFC) will take care of everybody. I can stay home, walk across the street and my neighbor infects me with the coronavirus. This virus is highly contagious. I can stay home and catch it. But I'm going to work. I hope God blesses Dana White and the UFC so they really can make it happen and I can take care of my family with safety."
Souza, who is a veteran of 36 fights in a 17-year professional career, has seen a lot during his time in the game and says that the strange situation surrounding this particular card is nothing new.
"I'll tell you this, in my years of fighting in the UFC, I've been through so many stressing situations that you have no idea, so, to me, this is nothing," he said. "This is nothing to me. It's just another fight I'll do. I believe they will make the event happen. If they just wanna tell me the location on fight day, it's fine any me. I'll be there, I'll fight, and I'll win.
"You see who's who during tough times, right? As amazing as it sounds, I haven't seen myself this focused in many years. I believe it's gonna be a very different fight. You'll see a very focused athlete going for the win. I'm going there to impose my game and win. You'll see a very different athlete."
Comments
comments