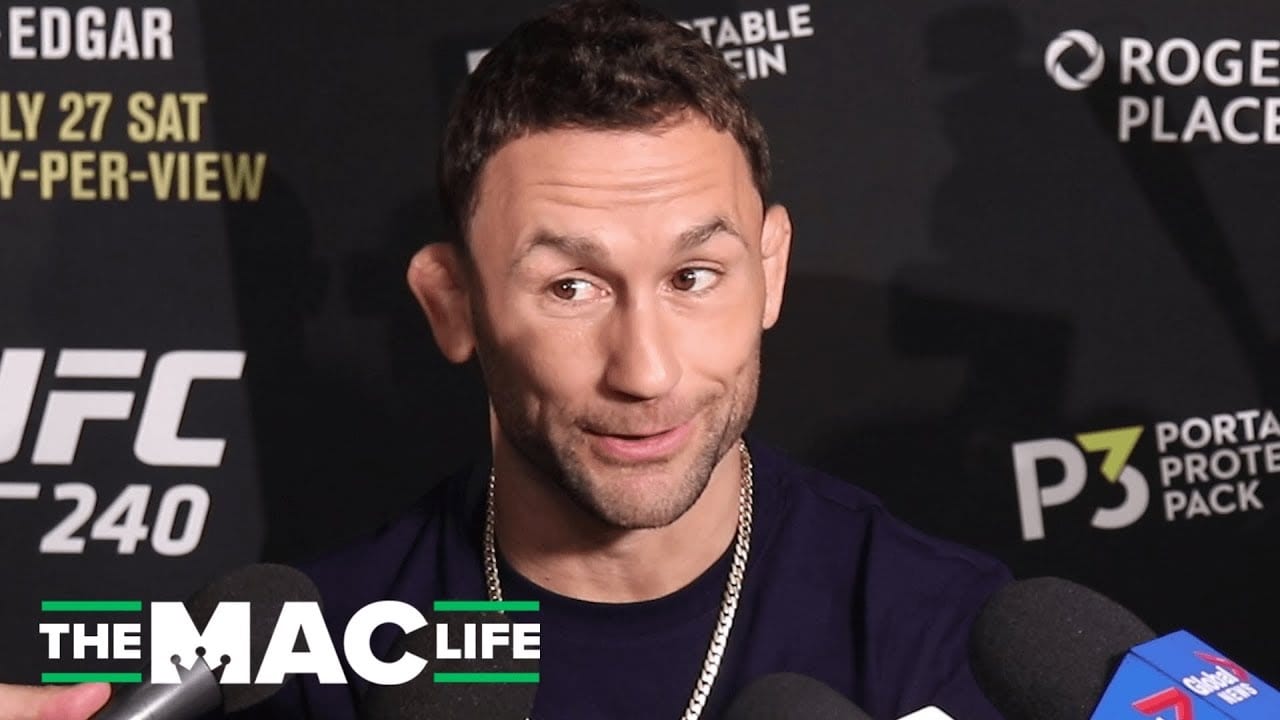 Former UFC lightweight champion Frankie Edgar is turning his attention to the bantamweight division, and specifically next opponent Cory Sandhagen, after being denied his goal of a lucrative fight with Conor McGregor.
UFC veteran and future hall of fame fighter Edgar has iterated in recent months that he would welcome a bout with the notorious Irishman after decreeing that he would one day like to be able to tell his grandchildren that he shared a cage with Conor McGregor.
"He's the most popular guy of my era," Edgar explained last year. "Let's be real, he is. It'll be a shame if I retire down the road and I get my kids and grandkids ask me if I ever fought Conor McGregor and I get to say no. I wanna say yeah."
This possibility was welcomed by McGregor, who was vocal in his praise for the respect that the he was being shown by the New Jersey native but apparently UFC brass didn't quite see it the same way and forged forward with plans for his bantamweight debut, which comes against Sandhagen on January 25. McGregor, meanwhile, is expected to compete on January 18.
View this post on Instagram

It's going down @ufc Fight Night Raleigh, NC. January 25th! Time to get to work. #DutyCalls #Fe
135-pound champion Henry Cejudo is now the man with a target affixed to his back in the bantamweight fold and Edgar says that a win against the highly-ranked Sandhagen can propel him towards another run at UFC gold.
"He's very dangerous," Edgar outlined of his next opponent to UFC Unfiltered via MMA Junkie. "He's number three [in the UFC rankings], and I still want to fight the best guys in my career, and I feel like fighting number three is a good way to debut at this new weight class.
"For a guy like Cory to come in and fight someone like myself is definitely good for him, but to me I'm looking at it [like] he's number three, and it's definitely a good way to get myself on a ladder in the 135-pound division."
Edgar has made a career of fighting men bigger than him, which in part explains his decision to drop down to bantamweight, but the 12-1 Sandhagen is unusually large for the weight class at 5ft 11in.
Nonetheless, this is nothing new for the 'The Answer'.
"Hopefully you don't fight guys as long and tall," he said. This guy I'm fighting is just as tall, so it don't matter, but maybe I can be the bigger guy.
"Although I don't think I'll be the biggest guy at bantamweight, but I'm not going to be giving up as much size as say, 145, but I mean you got to take into consideration the guys are going to be quicker down at bantamweight, as well. So it doesn't mean it's going to be smooth sailing 100 percent. Of course, each weight class has their own challenges."
We will know a whole lot more about Edgar's efficacy in his new home come January 25.
Comments
comments