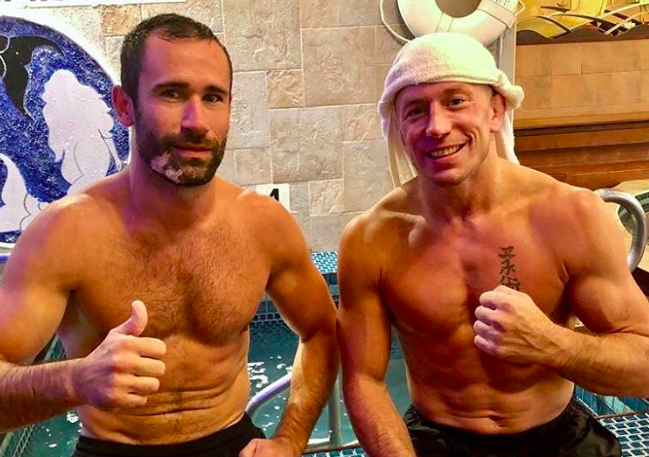 Speculation has been rife that former UFC welterweight and middleweight champion Georges St-Pierre is giving serious consideration to trying his hand at lightweight, too.
With middleweight firmly behind him as a result of the health issues which manifested as he fought at 185-pounds, St-Pierre has spoken in the past that he would be open to accepting a fight at lightweight — so long as it was against an opponent he deemed a challenging opponent.
"I want to do something that … at 155, I never did it before," St-Pierre said. "The title, or beating a certain guy that's on the rise. It could be Khabib Nurmagomedov, (or) if there's another guy that is unbeatable."
"If I come back like, 'Georges is never going to beat him.' You say never, I'm going to love it," he added. "When Dana said I would never come back, it excited me. If it's never been done before, and it means if I do it, that will excite me."
And now, the below picture posted to St-Pierre's Instagram account appears to show him in far more svelte shape that we are accustomed to.
Could we be in line for Conor McGregor vs. Georges St-Pierre at some point in the future?
Comments
comments