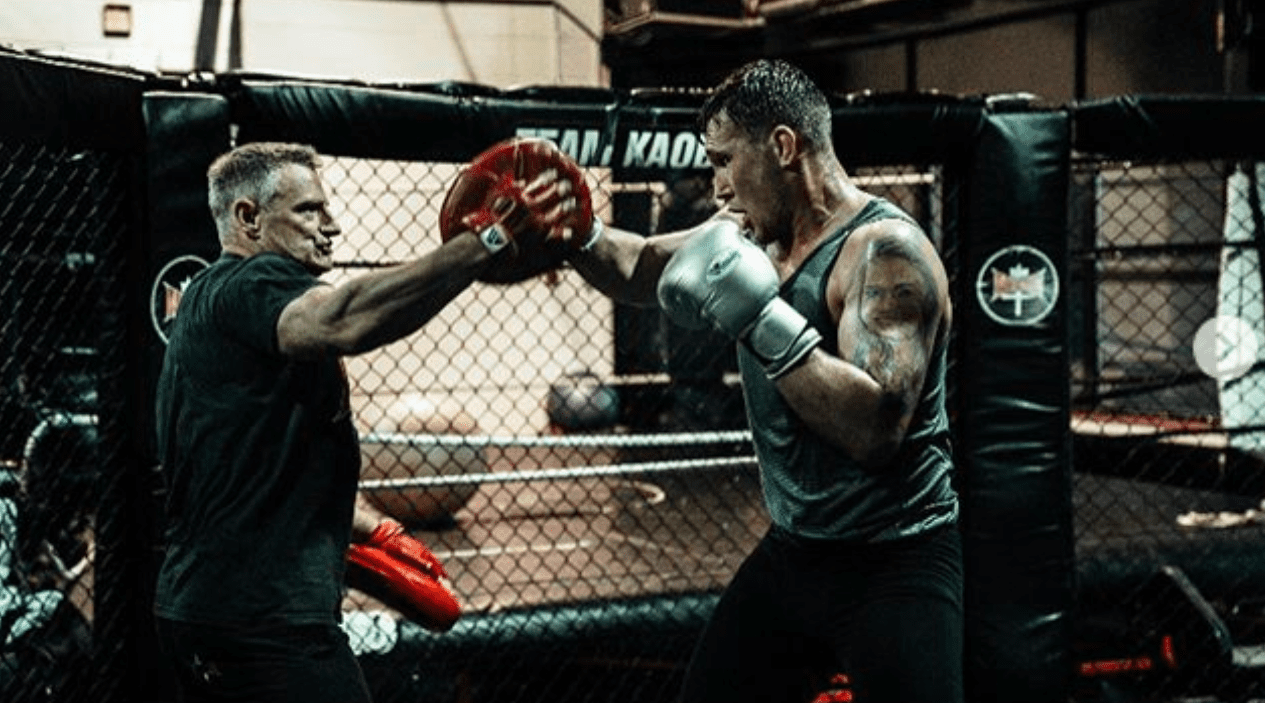 After prolonged deliberation and near constant speculation in the MMA media, Darren Till's seemingly inevitable move to middleweight is now a reality.
The Liverpool native and former welterweight world title contender has struggled with the 170-pound weight limit on more than one occasion, notably ahead of his hometown clash with Stephen Thompson in May of last year where he missed weight ahead of the high profile main event.
The Gorilla is back. Training camp has started. pic.twitter.com/8HaWm93sSB

— MTK_MMA (@MTK_MMA) September 2, 2019
Talk intensified since then that a move to middleweight was inevitable (something Till himself echoed) but the successes he had had at 170-pounds mandated he stay in his surroundings, particularly with a title shot against then-champ Tyron Woodley on the horizon. Ultimately though, that bout — and his next one against Jorge Masvidal — proved unsuccessful for the Englishman, prompting him to reframe his career a division north at 185-pounds.
Till will make his debut in his new weight class in November at UFC 244 from Madison Square Garden in New York City where he will take on another reformed welterweight in Kelvin Gastelum — and judging by a photo recently posted by Till to social media, he won't be dealing with too much of a size disadvantage in his new home.
"Right now, what I want to do is get myself in some kind of shape where I see what I'm like lean, and I want to go from there, and I know that's what Colin wants, as well," Till said recently to BT Sports. "We'll see. As I say mate, down the line, somewhere, I'm going to be champion. I've got a lot of time to do that, so we'll see."
"I truthfully believe I'm still the best fighter in the world, I do," Till said. "I know I've got the skillset and the mindset for that, but maybe it's approaching certain things sometimes in different ways. Maybe it wasn't going into a fight being like, 'I'm the best in the world.' Maybe just go into that fight, I just want to beat this guy. Everything else comes after it, you know what I mean?|
Comments
comments