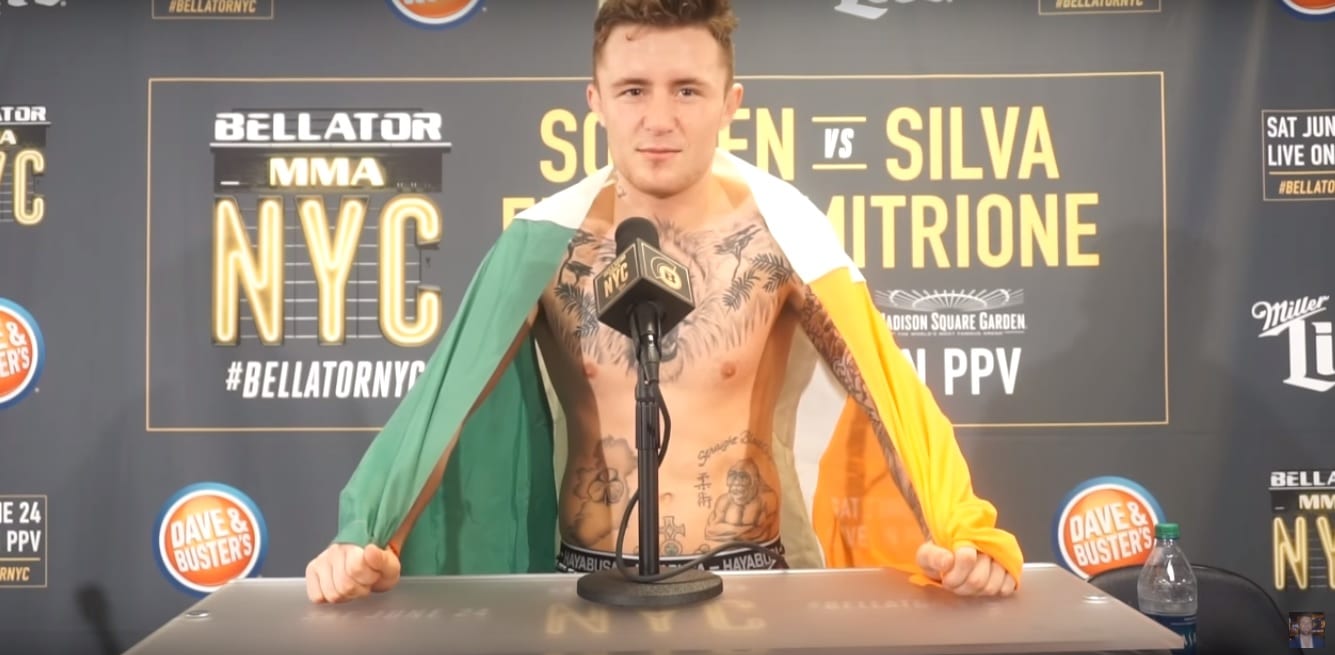 After injury removed his last opportunity to do so, James Gallagher is relishing the opportunity to headline a fight card in his native country.
This Friday's Bellator event inside Dublin's 3 Arena is a near sellout (and is expected to be so by the time the first punch is thrown), showcasing the young SBG man's ability to draw a crowd is an increasingly valuable commodity for a Bellator organisation making notable moves to take over the European MMA market.
Gallagher (7-1) faces fellow Bellator newcomer Steven Graham (6-3) in Friday's main event and while the hometown crowd will be behind their countrymen, 'The Strabanimal' is well aware of the notoriety that his brief career thus far has generated.
"No matter if the people like me or they don't, they're coming," Gallagher said on the latest Eurobash podcast on MMA Fighting.
"For a company like Bellator, the people who organise (the shows) and the head people, all they care about is numbers. They don't give a sh*t about anything else, but it's different for me; I get the grief and I get people either behind me or against me. [Bellator] don't give a sh*t about that, but they do care about people coming to watch the show and that's what I do…I bring people to watch the show. Whether they're coming with me or against me, I'm coming ready."
The 22-year-old faces an interesting test in Dublin. Gallagher lost his last outing via first round TKO and welcomes the high pressure situation which comes hand in hand with that and, in typical form, isn't overly-concerned by what people think of him or his journey.
"I've realised that I'll never be accepted," he explains. "If I was in this game to be accepted by the fans or the people tuning in I would've quit long ago. I'm not in it for that; I accept me. I know what I am, I know the work I'm putting in, I know where I want to go and so do the people around me—that's all that matters," he said.
"I could go in there and put on the best performance of my life and they're still going to say something; they're still going to run me down—'He still hasn't fought this guy,' or, 'He hasn't done this or that'. I don't care about it. I'll go in there and put on the best performance of my life and I'll accept that because I'll move on and I'll benefit from it. Peoples' opinions just don't bother me like that."
Comments
comments