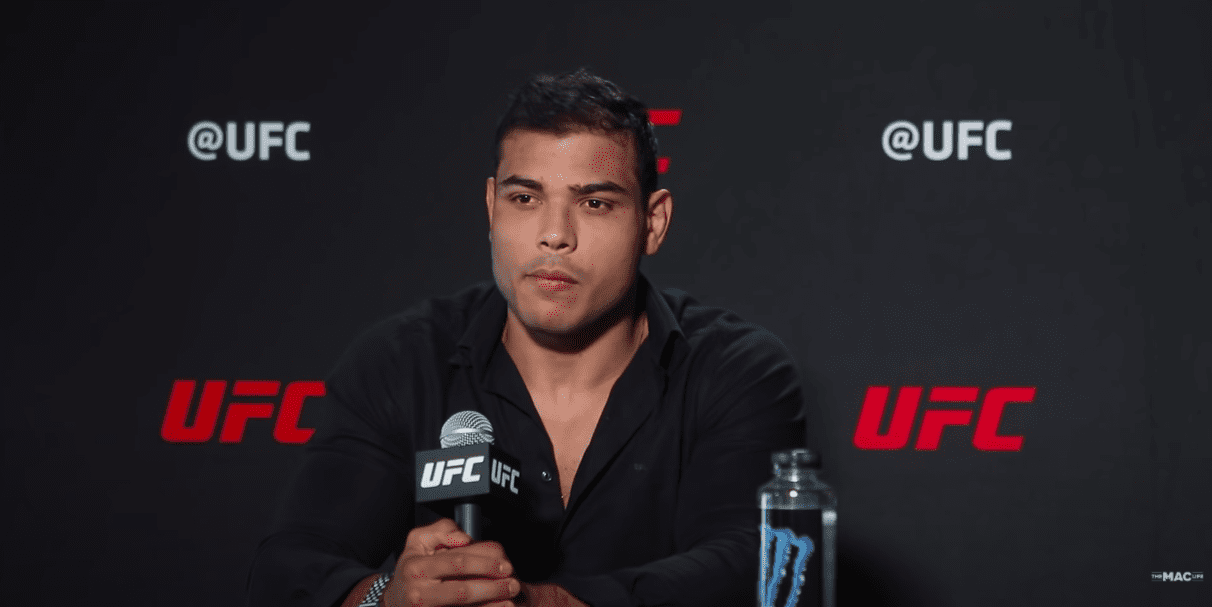 The battle between the two former title contenders at 185-pounds, Paulo Costa and Marvin Vettori, appears certain to take place at a catchweight this weekend.
Costa, the once-defeated Brazilian who will fight for the first time after his loss to Adesanya a year ago, asked for the fight to take place at a catchweight of 195-pounds after experiencing troubles in getting to his contracted weight limit — and it seems that Vettori is game, and will receive a percentage of Costa's purse as a result.
Watch Costa's version of events below:
The matter received further clarity in a joint interview on ESPN, during which Vettori prodded Costa for asking for the weight change.
"Don't want me to be fined," Costa said. "[By you saying], "Oh, if you don't pay 30 percent, I will not fight.' Be a man. Be a man of your words and show up to fight on Saturday."
"You're supposed to make weight! Every fighter here is supposed to make weight," Vettori shot back. "We have a moment, it's called weigh-in — maybe you don't know about it — where you're supposed to step on the scale and be some kind of weight. We have a weight division we fight in. You act like you don't know this part."
"And which weight were you supposed to make on Friday? 185? I don't care if you weigh 185, 195, 205…your choice," Costa said. "It's up to you."
"I feel like this guy's drunk, bro," Vettori joked. "You been drinking a little bit?"
"Not yet. Maybe after the fight I invite you."
So it appears that Saturday's main event is a go — but the weight that both men will walk to the cage with remains something of a mystery which will be solved at Friday's weigh-in.
Comments
comments