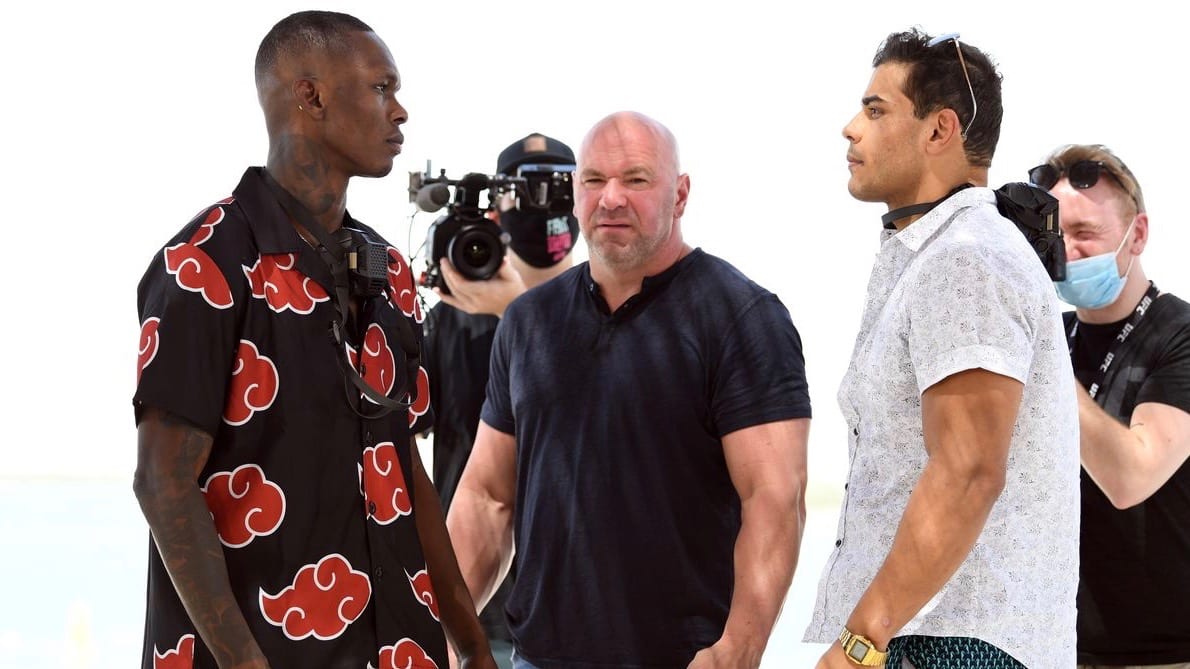 Paulo Costa says he shouldn't have fought Israel Adesanya as scheduled at UFC 253.
The middleweight contender was stopped by Adesanya in the second round of their battle, but in reality looked outclassed from the opening bell. One of the major criticisms Costa received after the fact was the apparent abandonment of his usual forward aggression.
According to Costa, he was dealing with things fans aren't aware of.
Speaking on his YouTube channel (as translated by MMAFighting), Costa revealed he could have perhaps used more jiu-jitsu in his meeting with the champion, but was dealing with out-of-the-cage issues.
"Maybe I could have used more in the Adesanya fight, but many things happened before that fight," Costa said. "I don't like to talk because it might sound as excuse, but I had no sleep, my leg was totally impaired, and I shouldn't have fought, I should have postponed it for the next weekend or more."
Costa says it's something he's seen before, and something he should have recognised before fight night knowing the stakes that were on the line.
"I saw what happened with Patricky (Freire), who fights for Bellator … and his team did the right thing," Costa said. "He didn't wake up well, had labyrinthitis on the day of the fight, feeling dizzy, [so] he doesn't have to fight. We're in such a high level that you don't have to fight if you don't feel well. It was our mistake."
While some might believe a rematch with Adesanya will be hard to come by for the Brazilian, particularly due to the nature of the loss, Costa himself believes there will be another occasion for them to settle the score.
"He's an agile fighter, fast, but doesn't convince me. He didn't convince me," Costa said. "It's hard to say, I lost to him and won't be right. I can say whatever I want and I won't be right, it will sound salty, but, in reality, he doesn't convince me. I can fight him 10 times and all 10 times will be different."
Comments
comments