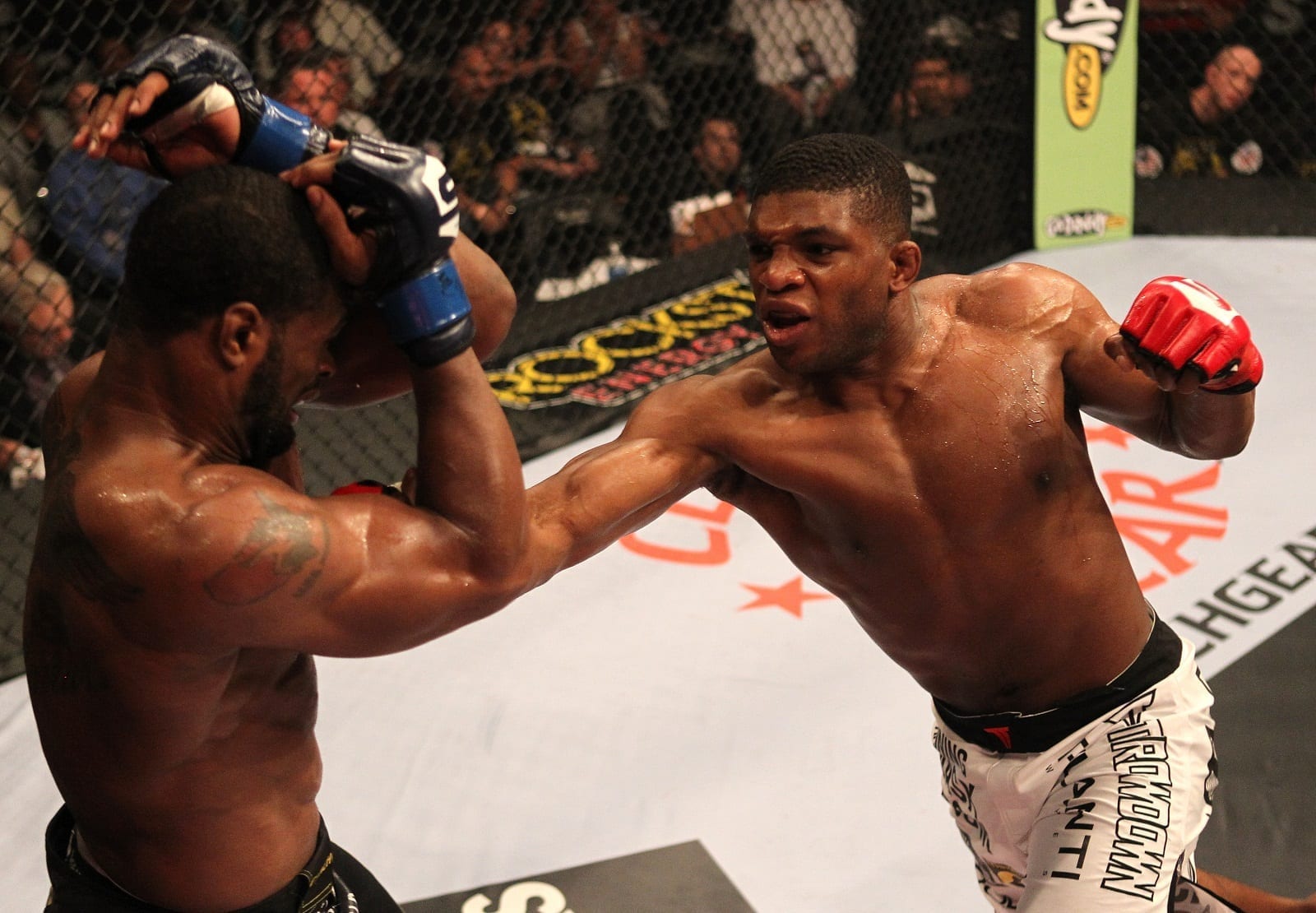 Paul Daley insists he doesn't have a personal grudge to settle with Michael 'Venom' Page… but he does want another chance at the fellow Englishman in the Bellator cage.
The pair met in February in what was touted to be a sensational clash between two British welterweights. In the end, it was a fairly underwhelming affair which saw Page's hand raised via decision. According to Daley, the close nature of the bout means a second go is needed.
"It was a close fight. I've watched it 10 times," Daley said during promotion for the upcoming Bellator London. "I score it differently each time so for that instance, then yeah, I would like the rematch. I would like the victory to be more clear, so yeah, definitely a fight I would look to get back."
Daley has long held frustrations with both Page and Bellator, but claims those are behind him these days, instead saying he just does his job — even if he feels Bellator plays favourites.
"If you look at the whole buildup to the event, they basically built the fight around Michael Page," Daley said. "Because I was invited to the grudge match. Like I said, there was no grudge for me. I'm a professional fighter, and I was just there to fight. Again, I don't want to dwell on it, but there were certain aspects, such as a T-shirt, there was a snake, you could barely see it, it was supposed to represent me as Semtex, you know?
"There were a lot of different things in the buildup, he did a lot of extra interviews that I didn't do, stupid things like that, but it's not something I want to dwell on."
In the end, the duo have other fights to tend to first, but Daley knows what he wants next.
"The fight happened, he's going forward to face Douglas Lima, I'm here and hopefully will get a rematch," Daley said. "I think I'm deserving of a rematch."
Comments
comments