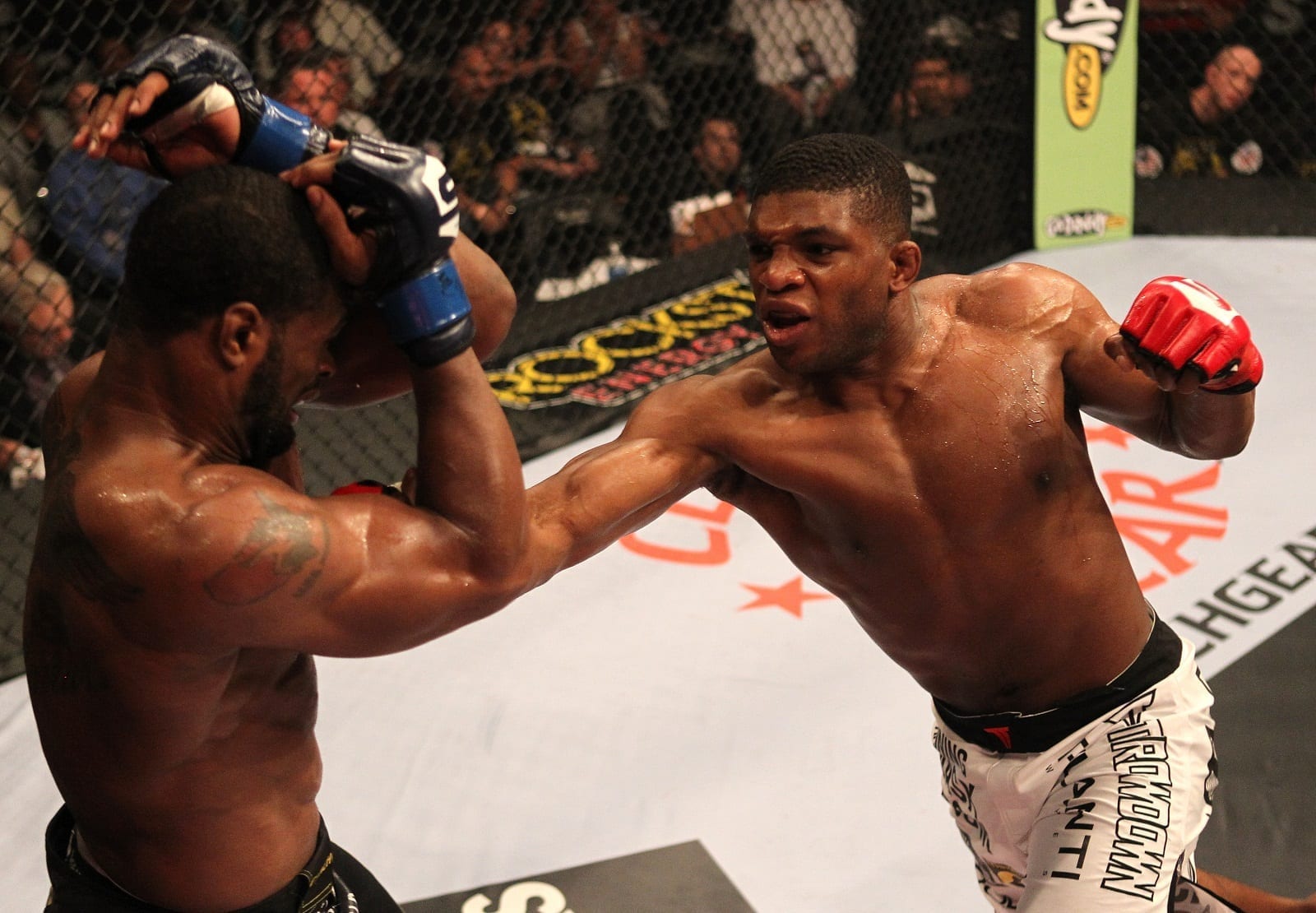 Paul Daley is not happy with his promotion.
The English welterweight has been with Bellator MMA since 2015, having had seven bouts with the company. If he's to be believed, there won't be many more. And there won't be any with Michael 'Venom' Page.
Daley took to his Facebook earlier in apparent response to comments made by Bellator president Scott Coker regarding Page yesterday at a press conference. It seems as if Daley feels ignored and disrespected by his bosses.
"Scott Coker talking about Page at the Bellator presser," Daley wrote. "Bellator are Sooooooo on ass it's sickening. He hasn't fought MMA in how long, his last performance in boxing and MMA were terrible.
"I beat Lorenz Larkin former UFC guy, top 6 when he left the organisation…by KO and they sweep it under the rug? and then sideline me…. I'm gonna Fight out my contract…..THAT MVP Fight WONT BE HAPPENING…under the Bellator banner anyways….So FUCK Bellator, 18 more month in this game and two more fights for Bellator and I'm done."
Daley and Page have had a long standing rivalry. The two have appeared ready to face one and other on multiple occasions, (even getting into a near brawl after a recent Daley contest), only for one of the pair to reveal they were no longer interested in the contest.
With these comments, it seems that Daley is prepared to meet Page — he just won't be doing his current bosses the favour of doing so in their promotion.
Comments
comments