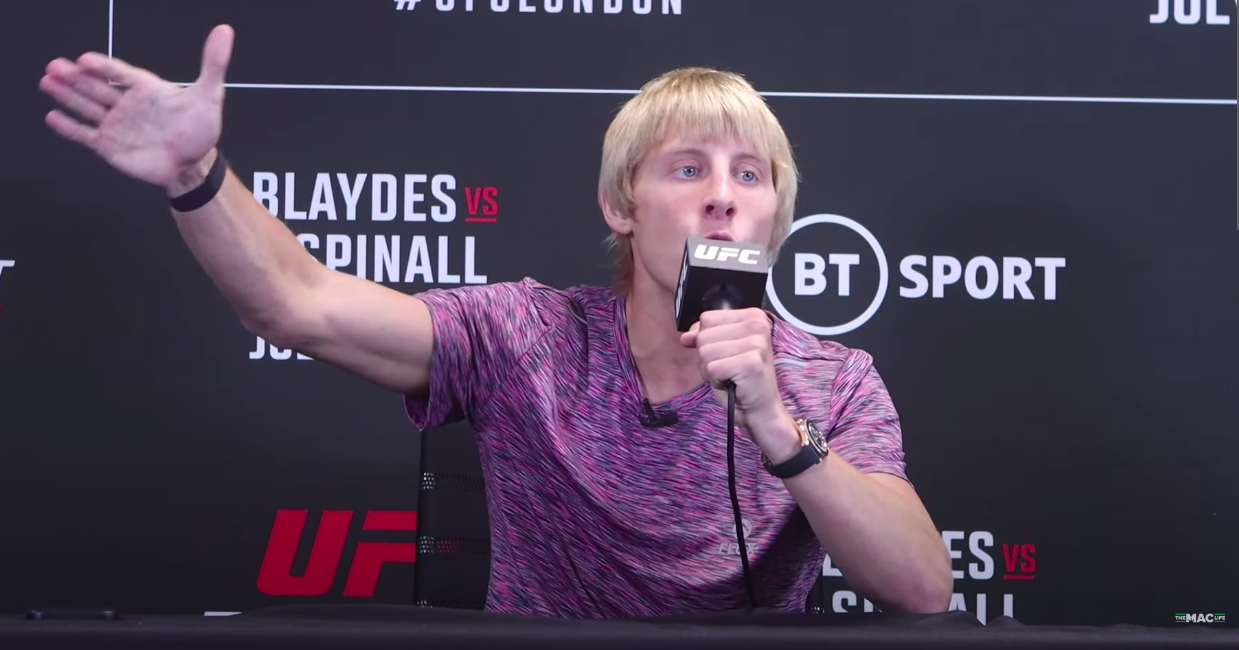 Say what you will about Paddy Pimblett but he certainly isn't afraid of amping up the pressure on himself to perform.
The Liverpool native takes on his third Octagon assignment this weekend in London; the last chance, he says, for his countrymen to see him fighting in the UK for a few years before he moves towards high profile pay-per-view bouts in the United States — and he says that the man who stands opposite him on Saturday night, Jordan Leavitt, has no idea what he is getting himself into.
Pimblett was initially unconcerned with Leavitt and his pre-fight statements of 'twerking' over the body of his defeated opponent, but the Liverpool man says that he has grown weary of his American opponent — and that he will show it in the cage.
"He's pissed me off," Pimblett said to the media, including TheMacLife, at the UFC London media day on Wednesday.
"When the fight got announced, I really didn't mind him. He had 12,000 followers, now he has 30,000 just off the back of my name, and the people who don't like me. He's got loads of followers just because people don't like me.
"He can talk all the sh*t he wants but he knows full well that when that cage door gets shut, I'm going to take his head home with me.
"He's only ever fought in the Apex. He's never fought anywhere else. He's never fought with a crowd, and now he's fighting with my crowd? His head's going to fall off, and I think it might be the first time someone ever sh*ts themselves in the Octagon — the first time they'll ever have to mop sh*t up off the floor."
More than that, Pimblett suggests that this is going to be more of a fist-fight than a mixed martial arts contest — and he adds that, under those terms, there can be only one winner.
"I'm going to come out and I'm going to take his head off," he said. "I'm not going to be shooting no takedowns. I'm coming to stand with him and take his head off. I'm coming to take his chin home with me. He can't throw a punch to save his life, he really can't. He doesn't come into fights to win, he comes into fights not to lose. Try and take me down and sniff my balls for three rounds, that's not going to work."
Comments
comments