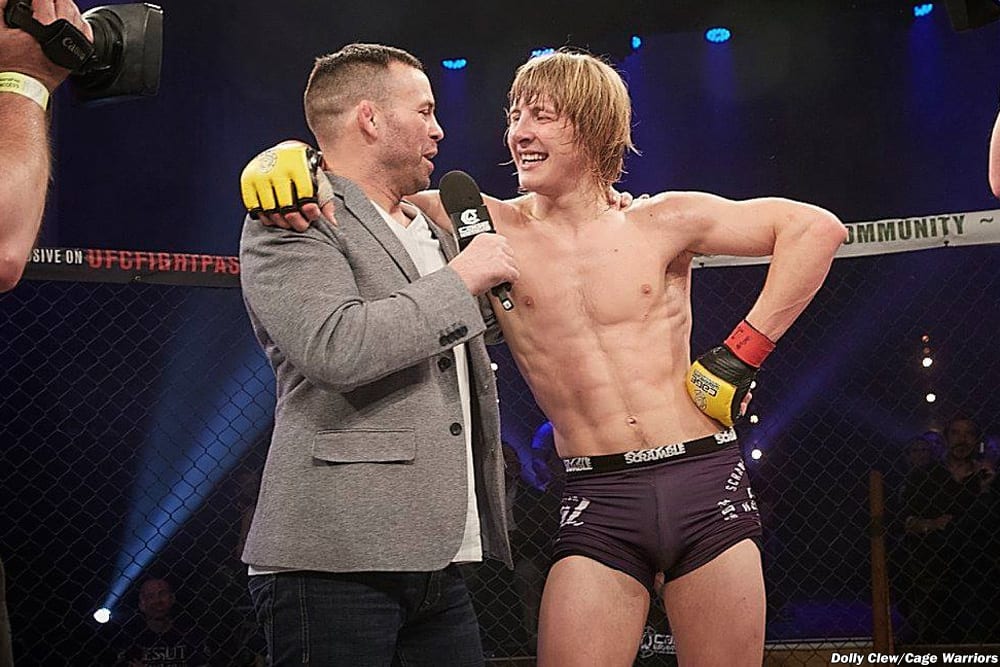 Paddy Pimblett might not be fighting in the UFC, but he will be fighting in Liverpool next time he steps into a cage.
As announced by the promotion this evening (H/T to MMANytt), Pimblett has signed a multi-fight deal with the UK based promotion, nearly guaranteeing he won't be joining the UFC — something many had suspected he would in the wake of the UFC's announcement they'd be hosting a show in his hometown for the first time.
While he won't be attending that show — something he had previously said he'd had no interest in doing — he'll still be performing for friends and family soon enough. He's set to main event Cage Warriors 96, which takes place in Liverpool's Echo Arena on September 1.
For any fans who wanted to see UFC Liverpool take on the spirit of the famous Dublin event in 2014, Pimblett's decision will be something of a blow. Outside of Darren Till, who'll headline the card, Pimblett is one of (if not the) most popular fighter to come from Liverpool, and many had anticipated him finally making the move to the UFC on May 27.
Pimblett himself, however, revealed on a recent episode of MMAFighting's The MMA Hour that he had no intention of fighting on that card, citing the attention on Till as something he didn't particularly want to be a part of.
"I'm not that arsed, to be fair, about the UFC in Liverpool," Pimblett said. "I've headlined the show twice, and I fought there the other week. It's great for UK MMA and great for Liverpool, but the show is for Darren [Till]. Darren can have his show, I'm good me. I'll have my own one in September.
"I wouldn't play second fiddle to anyone, never mind Darren. I know Darren, he's sound, but I wouldn't play second fiddle to anyone.Whenever we see each other we talk to each other. One of his coaches is the Thai coach in our gym. He's a sound lad, I've talked to him a good few times, I'll always support him and I hope he knocks out whoever he's fighting.
"It's his show. They're going to Liverpool for Darren Till to be main event, so leave his show to him. I'm not fighting on anyone's undercard."
Comments
comments