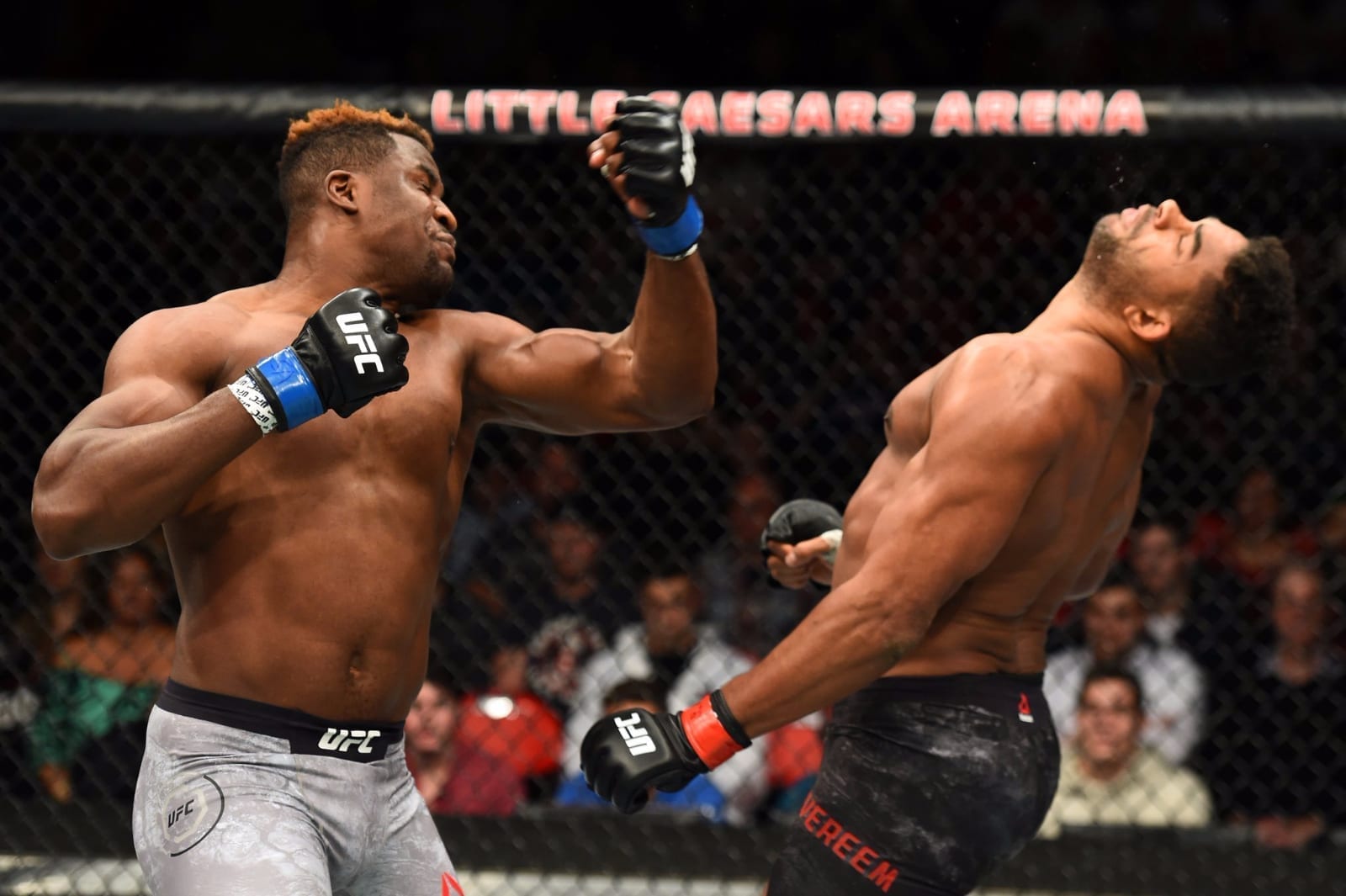 Last night in Detroit, Francis Ngannou delivered a left handed uppercut to Alistair Overeem's chin so hard, it was nearly launched into the rafters.
The heavyweights met the co-main event of UFC 218 in a contest that was widely anticipated to be a short, but exciting affair. About half way through the first, Ngannou proved those predictions true, landing a stunning punch to send Overeem crashing to the mat unconscious.
After the fight, Overeem took to his social media to announce he wasn't seriously injured by the (literal) toe curling blow.
No damage and all healthy thankfully.. unfortunately lost today. Props to @francis_ngannou, I got hit with a uppercut from he**, one of his specialities which we new were very dangerous. Some chill time now before back to the drawing-board 🙏🏽

— Alistair Overeem (@Alistairovereem) December 3, 2017
Overeem is now 43-16, with eleven of those defeats coming by knockout.
Ngannou moves to 11-1, and is now the next title contender for UFC heavyweight champion Stipe Miocic's belt. The two are likely to meet in the first quarter of 2018.
Comments
comments