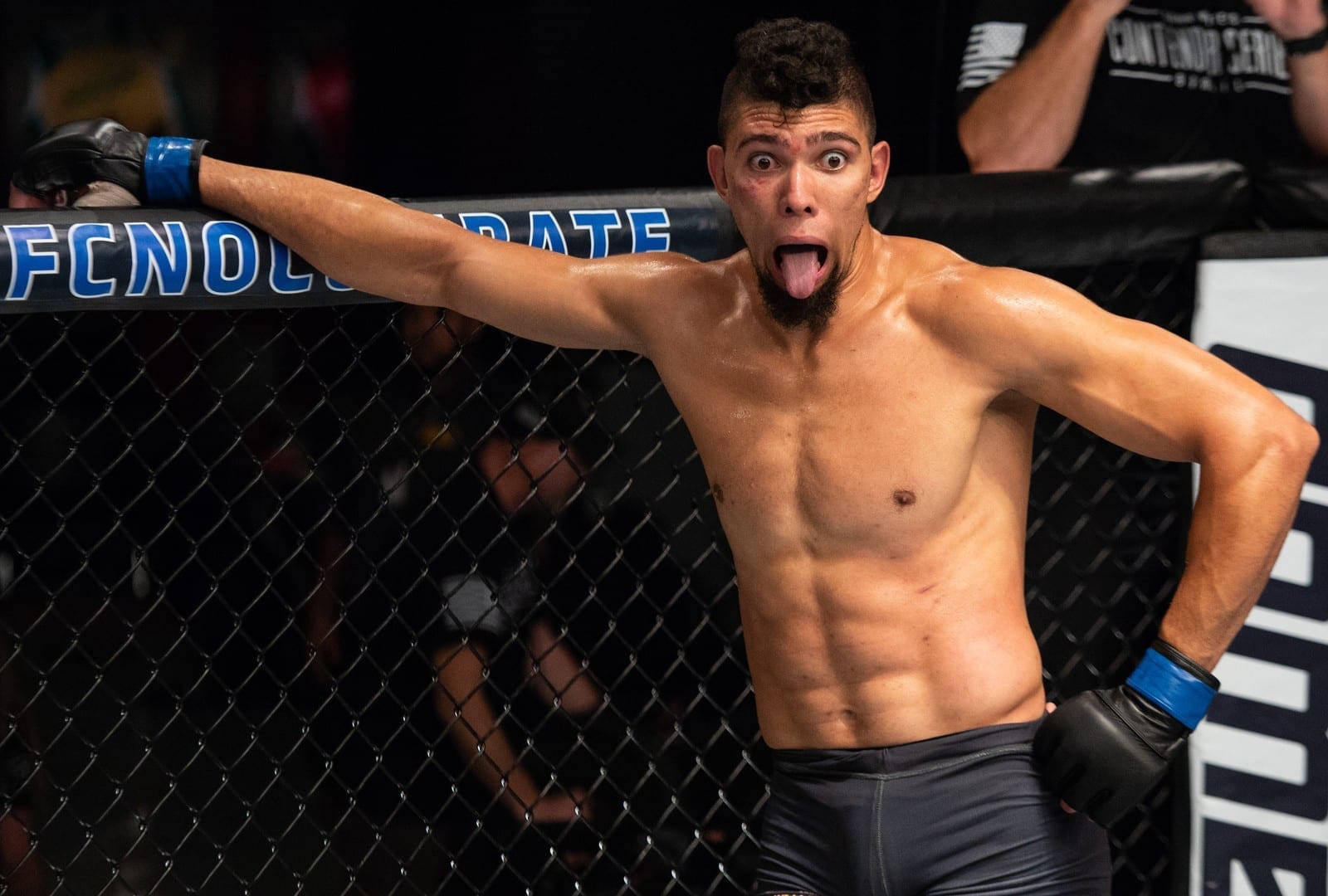 If you were to thumb through Johnny Walker's Instagram page at any point in the last few months, you would have seen the Brazilian light heavyweight contender surrounded by both lush green fields and an army of killers on the mats at SBG Ireland.
Walker has been splitting time between Dublin and Belfast these past few months after he was ineligible to enter Canada to train at his usual training base, Tristar, due to ongoing restrictions surrounding the ongoing Covid-19 global health crisis. When one door closes, though, another opens. Walker's girlfriend lives in Dublin and that convinced the 17-5 pro to uproot and try his hand at SBG Ireland — and it is a decision he is happy he made.
"It's been one of the best camps I've ever had," Walker said to MMA Fighting. "Coach Kavanagh is taking great care of me, he's giving me special attention here, and I'm really happy. He's very smart and does great training. He's super professional, and there are a lot of big guys here as well, some Bellator fighters, so it's great training for me."
In Ryan Spann, Walker faces an opponent with a similar career trajectory on Saturday night inside the UFC Apex in Las Vegas. Like Walker, Spann's entrance to the promotion came via Dana White's Contender Series, but boasts an 18-5 career record and is currently undefeated in the UFC after four fights.
After impressing in his early bouts, Walker has now lost two straight in the UFC. A third, he says, is not an option.
"That's part of the game," Walker said. "Most of those critics never trained before, never fought, never got punched in the face, so we can't let that type of people that never even fight professionally, never even trained, that are not black belts… Those who criticise, most of them, 99 percent, never got punched in the face, so how am I going to let someone like that affect my career and my head? I can't let that affect me. There's no logic in letting someone that never entered an octagon say something and affect my emotions.
"I handle critics really well, I know what my mistakes were and I know where I'll get and what I need to get better at. I know my mistakes and I'm working on getting better, as always, and going after better opportunities, just like the UFC giving me this good fight. I'm training with the best coaches and I know it will make the difference now. I've learned a lot with my losses and I don't think I have to learn more [laughs]. I mean, of course I do, everybody has to learn, but I don't want to learn with losses. I want to learn with wins now.
"I'll put pressure in the game, like I've always done in my first fights, and I'll make no mistakes or wait too much," Walker said. "I'll start hurting him. When I see an opening for a takedown, I'll take him down. We're fighting MMA. I'll try to knock him out, I'll try to submit him. I won't leave it to the judges because I don't like that. I'll train hard. I'll get some rest, too. I'll be 100 percent for this fight and put on the best performance of my career."
Comments
comments