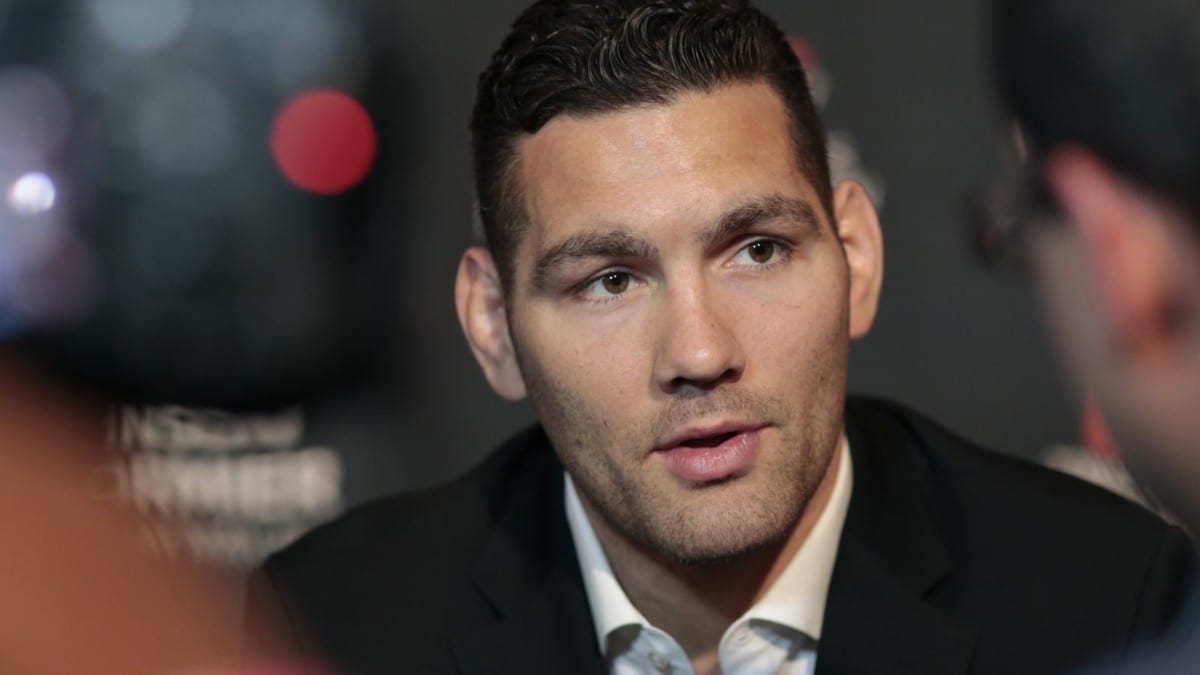 Chris Weidman's TKO loss to Gegard Mousasi was the correct decision, according to the New York State Athletic Commission.
The NYSAC were responding to the bizarre ending of their contest at UFC 210, when the fight was waved off after doctors ruled Weidman to be unfit to continue fighting. The bout was temporarily halted as referee Dan Miragliotta believed Mousasi had delivered an illegal knee to the head of Weidman, and as such he was allowing the American five minutes to recover some what.
In that five minute window, however, Miragliotta was informed by those at ringside that his decision was incorrect, and instead the knee Mousasi threw was perfectly acceptable. At that point, the doctors made their decision and Weidman was unable to continue.
The controversy came as it was previously thought that under the NYSAC code, replays were not permitted to be consulted by working officials. Today though, the NYSAC themselves have said that is not the case. MMA Fighting first reported the news.
"Mr. Weidman was determined to be unable to continue the match due to legal blows received, resulting in a TKO," MMA Fighting reported the NYSAC's statement as saying. "In New York State, it has been held that the Commission may review video evidence in order to meet its obligation to render correct determinations and act in the best interest of the sport.
"After the referee initially ruled the strikes from Mr. Mousasi illegal, he consulted with the alternate referee during the physician assessment of Mr. Weidman and determined that the knee strikes by Mousasi were not illegal. During the examination of Mr. Weidman by Commission medical staff, it was determined he was medically unfit to continue and the referee ruled a TKO victory in favor of Mr. Mousasi."
Comments
comments