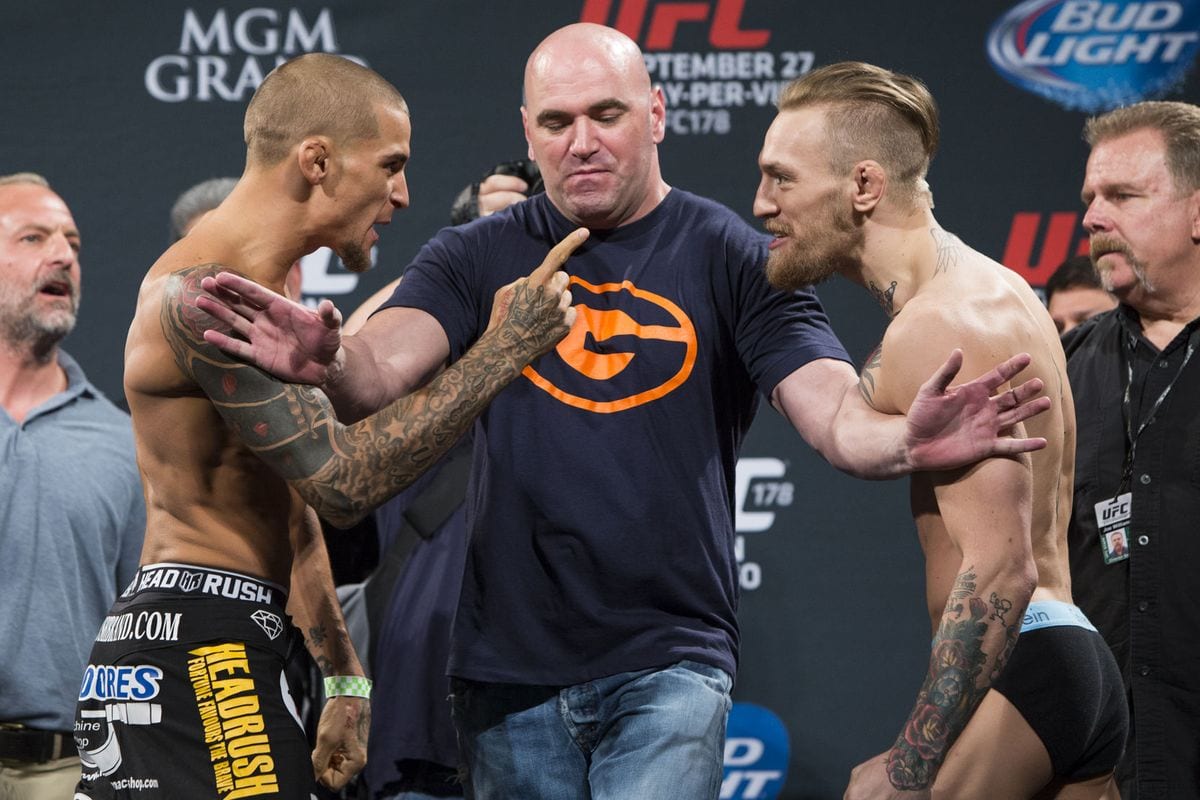 Conor McGregor has never been one to sit back and be quiet during his professional fight career.
The UFC's first ever 'champ champ' has broken the glass ceiling of what a mixed martial artist can accomplish since first inking a deal with the company more than six years ago. Throughout his runs in the featherweight, lightweight and welterweight divisions, McGregor has answered the challenge of practically every rival to have laid down a gauntlet to him — and it is clear that this type of competitive streak extends to the social media landscape too.
This latest one relates to upcoming 'BMF' title match between Jorge Masvidal and Nate Diaz scheduled to headline the UFC's return to Madison Square Garden on November 2. Check out the exchange below.
3 years 10 days since you won your last fight. Do the math champ

— The Diamond (@DustinPoirier) October 2, 2019
McGregor, clearly stating that he is the one true 'Bad Motherf***er' in the UFC today, asked what date the 'interim BMF' title was taking place, to which Poirier reminded the Dubliner of the timespan since McGregor's title-winning performance in the same New York City arena at the historic UFC 205 event in 2016.
The reply to this was brief.
Awesome bro. Now count my bank digits.

— Conor McGregor (@TheNotoriousMMA) October 2, 2019
In the weeks since Poirier's defeat to Khabib Nurmagomedov, the American Top Team fighter has appeared to place himself in a position to be the fighter to welcome McGregor back to the Octagon ahead of his return, which is thought to most likely be early next year. It is a resumption of a rivalry which had its first chapter closed after McGregor earned a first-round TKO win against Poirier at UFC 178 in 2014, and also a catalyst for Poirier's decision to move up to 155-pounds shortly thereafter.
Whether or not McGregor and Poirier do compete against one another remains to be seen but any fight between the two would feature two fighters who have continued to improve since their first meeting in the featherweight fold all those years ago. And we suspect that may well be a tantalising opportunity for fans, as well as both fighters, alike.
Comments
comments