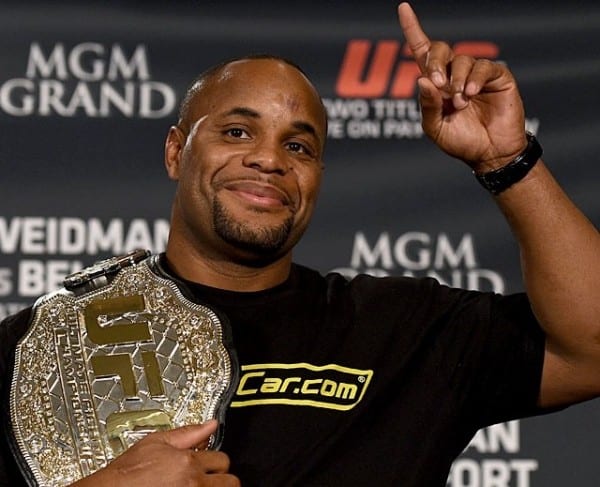 As you have no doubt heard by now Daniel Cormier has long spoken of his desire to retire from mixed martial arts before the occasion of his 40th birthday, though with his list of potential opponents sprawling out before him UFC president Dana White thinks that there is a chance that Cormier may extend his career past his next birthday in March.
Jon Jones, Cormier's most heated rival, reclaimed the UFC's 205-pound title (which was vacated by Cormier the night before) with his third round TKO win against Alexander Gustafsson at UFC 232 on Saturday night setting up a potential blockbuster third bout between the two — potentially at heavyweight.
Brock Lesnar, too, reportedly lies in wait for 'DC' but with the clock continuing to tick towards March, Dana White thinks that Cormier's resentment of Jones may convince him to suspend his retirement.
"I was talking to Cormier during the Jones fight. He's all fired up," White said post-fight at UFC 232. "He was obviously very angry this week leading into this fight. There was talk from his camp about him retiring without another fight, and maybe he was just going to fight one more fight.
"You know me: I'm always the first to say when it's time for somebody to retire," White said. "Cormier's the man — it is not time for Cormier to retire. There's big fights out there for him that people care about."
In recent comments, Cormier appears to have suggested that he no longer ties his legacy to Jones and that he has moved past that stage of his fight ledger — though White says that he thinks that this door is still somewhat ajar.
"Cormier will fight anybody. Cormier hates Jones so bad," White said. "He was on a rampage this week, and he was being a bit of a drama mama this week. But I don't blame him. They hate each other. When you hate somebody that bad, it brings the worst out in you."
Comments
comments