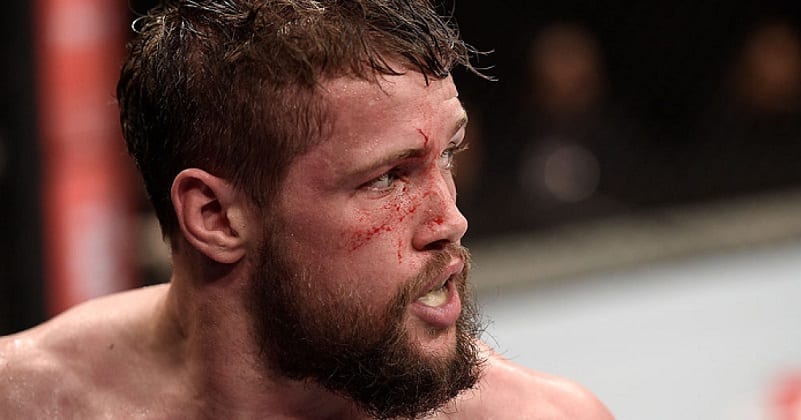 Former Cage Warriors welterweight title holder Nicolas Dalby has spoken about his release from the UFC.
Dalby made the announcement via an Instagram post on Wednesday, a move which ends the Dane's four fight stint in the Las Vegas based promotion.
Dalby, 32, went 1-2-1 with the organisation since debuting in May 2015. He won his debut with a split decision victory against Elizei Zaleski dos Santos in Brazil before drawing with Darren Till in a tremendously exciting bout in Dublin in October of 2015. Dalby then lost successive bouts to Zak Cummings and Peter Sobotta, the most recent of which was in Hamburg last September.
Writing on Reddit, Dalby explained his thoughts on his release: "Yeah it sucked getting the news but such is life. I kinda understand the reason behind it. But then again they did back in December offer me a fight in February. Had to decline because I could. It get ready in 8 weeks. But it wasn't given with any "take this fight or get cut"-like message. So I took that fight offer as a sign they'd keep me around for at least one fight more. I guess not. So a little surprising to get the message SO late after the last fight. 6 months is quite some time in that context."
As for what's next, Dalby shouldn't have much trouble finding gainful employment and would be considered a very good pick-up for practically any of the other major MMA promotions in the world. According to Dalby, he has already received inquiries as to his availability.
"I've gotten some great offers already so I feel confident that I'll find a good place to land and camp out at until I hopefully get some wins and re-enter UFC."
Comments
comments