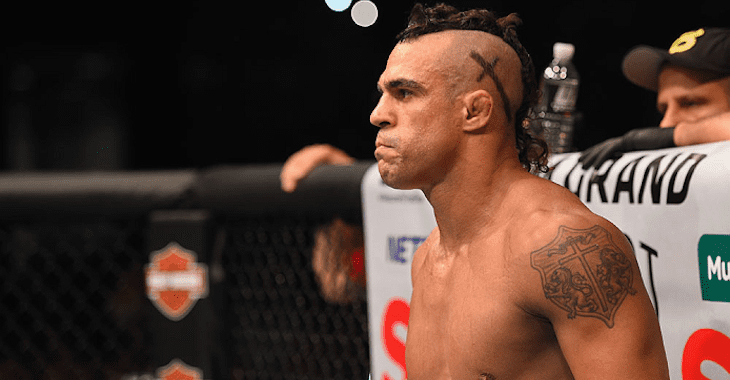 For more than a decade now, former dominant middleweight champion Anderson Silva had toyed with the idea of facing Roy Jones Jr. in a boxing match but it looks like he may be beaten to the punch — literally — by former rival Vitor Belfort.
Belfort was announced as the latest member of the ONE Championship roster at a press conference in Las Vegas on Thursday, where he will join up with fellow recent signees Demetrious Johnson, Eddie Alvarez and Sage Northcutt as high profile members of the organisation's developing roster, and speaking to media about his new home the Brazilian said that he would welcome a contest against former multiple weight world champion Jones Jr.
"One fight I'd really love is me against Roy Jones Jr.," Belfort said to MMA Fighting.
"Roy, wherever you are, I wanna come challenge you for boxing match but with this condition: I'm gonna be able to dirty box with you."
Dirty boxing, of course, is the art of fighting from within the clinch where an array of uppercuts to the chin and hooks to the body are usually delivered. Boxing referees have varying degrees of tolerance for this particular act of fighting though, hence Belfort's very particular qualifier towards the end of his statement.
Whether or not this comes to fruition remains to be seen, nor has a date yet been revealed for Belfort's ONE Championship debut. The former UFC champion, now 41, has been fighting in mixed martial arts since he was 18 years old, amassing 41 professional contests in that time. The last fight of his ten-year reunion with the UFC took place in May of last year, where he was defeated by compatriot Lyoto Machida.
Comments
comments