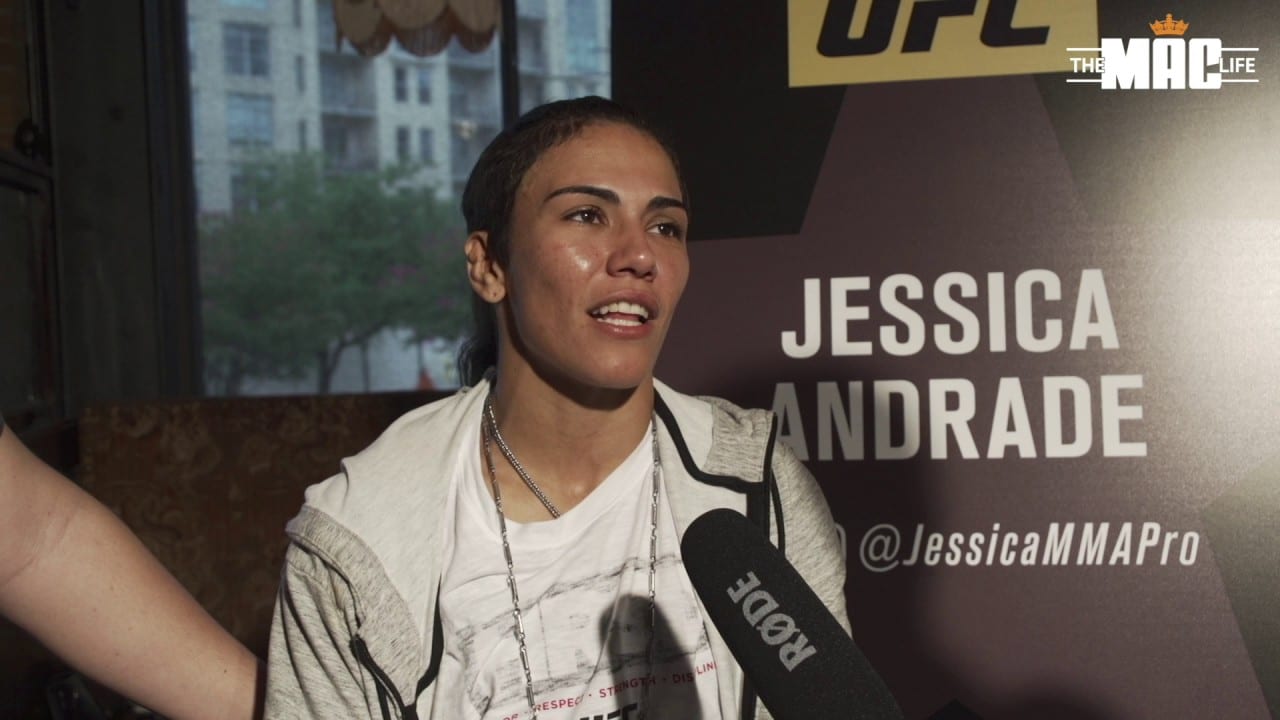 Earlier today, Jessica Andrade was robbed at gunpoint in her native Brazil while driving with her wife, Fernanda Gomes.
According to a social media post by Gomes, the newly crowned UFC strawweight champion and her partner were stopped by the thieves and told to hand over their smartphones, before the criminals made off with the vehicle (a Honda HRV). While the women are believed to be shocked by the incident, Andrade's manager Tiago Okamura told MMAJunkie that the pair are safe.
"She's OK," Okamura said. "They took her documents, they took the car, they took phones, so we just spent the day doing paperwork and canceling credit cards. … She did a (police) report, and also people are looking for the car. But right now, we're just glad that nothing bad happened. Nothing major that can't be regained. Both her and her wife are safe, so that's all that matters.
"They were a bit shook, so I didn't get into much detail. We just had to make sure the damage wasn't bigger than it was, so that was the main work for the day. They are traveling to the U.S. in a couple of weeks (for a holiday), and Jessica had her passport on her, so we had to sort that out, too."
Andrade won the 125-pound world title from Rose Namajunas earlier this month.
Comments
comments