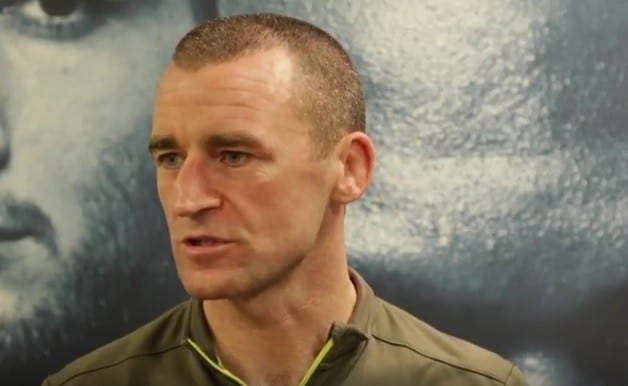 After twice delaying his retirement from mixed martial arts when two separate bouts with Ian McCall fell apart for a variety of reason, Neil Seery finally has a new date for his final walk to the octagon.
The Dubliner, a member of the UFC roster for more than three years now, will face the 17-2 Brazilian flyweight Alexandre Pantoja at UFC Glasgow on July 16th, as revealed by Peter Carroll in today's Irish Daily Mirror.
It has been more than a year since Seery fought in the UFC, with his last bout being a unanimous decision loss to Kyoji Horiguchi in Rotterdam last May but, as Seery explained to Peter Carroll, he wanted one last fight to bookend his career before calling time on it.
"I just want to put a full stop on my career, that's why I want to fight again," Seery said to the Irish Mirror as reported by SevereMMA. "At the moment I'm still getting tested by USADA, I'm still on the UFC roster, this fight in Glasgow will let me put that line in the sand and finish my career. I've done everything that I wanted to do in this game. I've achieved a lot in MMA, but as soon as this fight is over I'll be more than happy to walk away."
Pantoja, a former RFA champion, was a semi-finalist on the The Ultimate Fighter: Tournament of Champions. Ranked #1 ahead of the tournament, Pantoja was selected Team Cejudo's second overall pick. Pantoja won his first two fights before being eliminated by Hiromasa Ogikubo in the semi finals.
For Seery, the fight in Scotland will be his last in a professional career which began in 2005 and a fitting climax to a career which saw him win a Cage Warriors title and the plaudits of practically everyone who saw him fight over the years.
"I've had some great fights over in Scotland against guys like Paul McVeigh and James Doolan. I have great memories fighting over there so Glasgow is a fitting place for me to end it."
Comments
comments