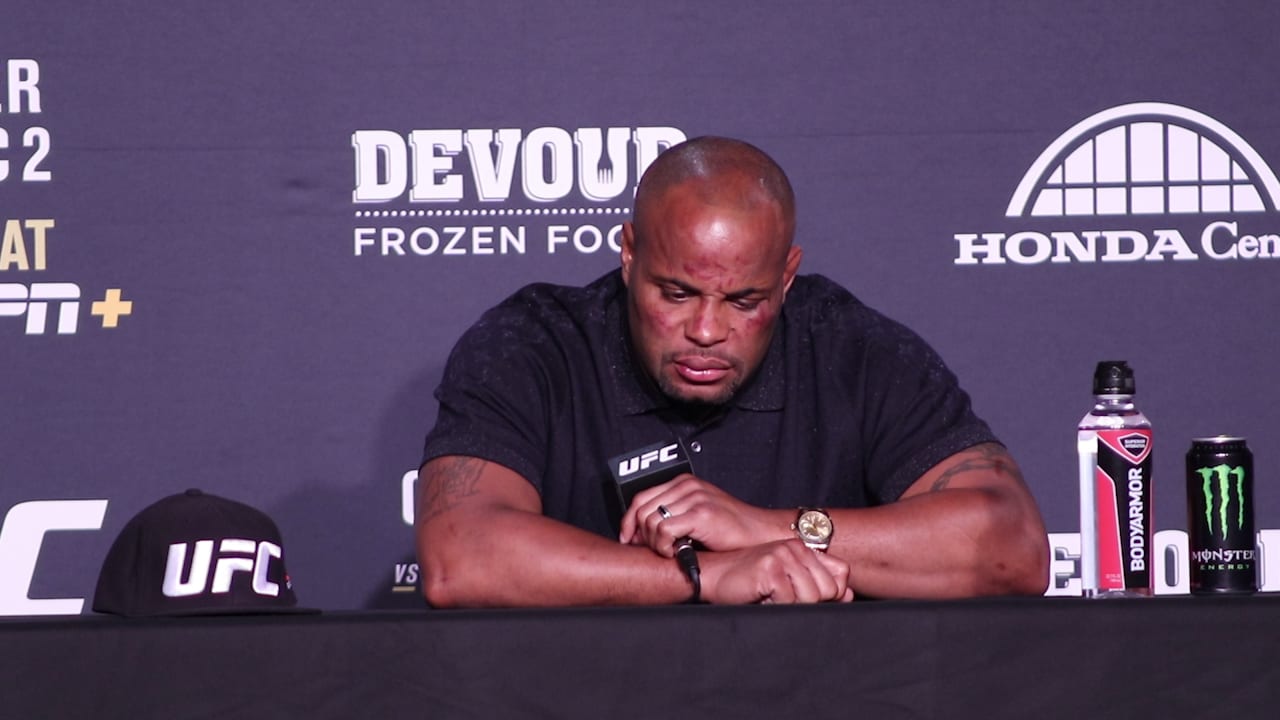 When the history books are being reflected on many years from now, it won't be difficult to calculate Daniel Cormier's contribution to mixed martial arts.
In addition to his Olympic legacy outside of the cage, inside of it he was a two division UFC champion. A Strikeforce heavyweight champion, as well as winning a heavyweight grand prix in the same organisation, but while he didn't get to step away from the sport on his own terms — by reclaiming the UFC heavyweight title from Miocic — his coach at the American Kickboxing Academy, Javier Mendez, says that Cormier made the correct move in stepping away.
"He needs to stop," Mendez said to the 'Hablemos MMA' podcast, as reported by MMA Insight. "He's 41, and the truth is that he's not the same person I had when he was 27 years old. He's gone down a bit.
"He's got so many obligations with interviews, television, and it's best that he doesn't fight. It sucks that the fight went that way, and he had to leave like that, but you know, he's one of the best in the world. What he's done is very big. He doesn't need to do any more. He's not No. 1 or 2 pound-for-pound, but he's four or seven or around that number. What he did is great. I don't want him to fight, and he doesn't want to fight because he only wants to fight for titles. And for what? He's going to make more money with television and other things, and if he's not fighting for a title, why fight?
"All the fights that he's had, his last 11 fights have been for the title. So this time not fighting for a title? I don't think so. And he wants to help me, help his kid and the wrestlers he has. He's very proud, and it fills him with joy to be training them so they can be good men."
Cormier's legacy, though, is assured and Mendez says that his student will be remembered as one of the greatest to even put on a pair of 4oz gloves.
"He's one of the greatest ever, and I'm so proud of him," Mendez said. "I love him with all my heart. He's a great person. He's helped many people, and he doesn't say anything about it. He helps many people with money and other things here and there.
"He's one of the best. He's a star, right? And many stars do these things for publicity, but not him. He does it because he feels it in his heart. He was a young kid, and he was poor, and many helped him in his wrestling career, and he wants to give back because he knows what others have done for him. He's a great person and wants to give back as others helped him."
Comments
comments