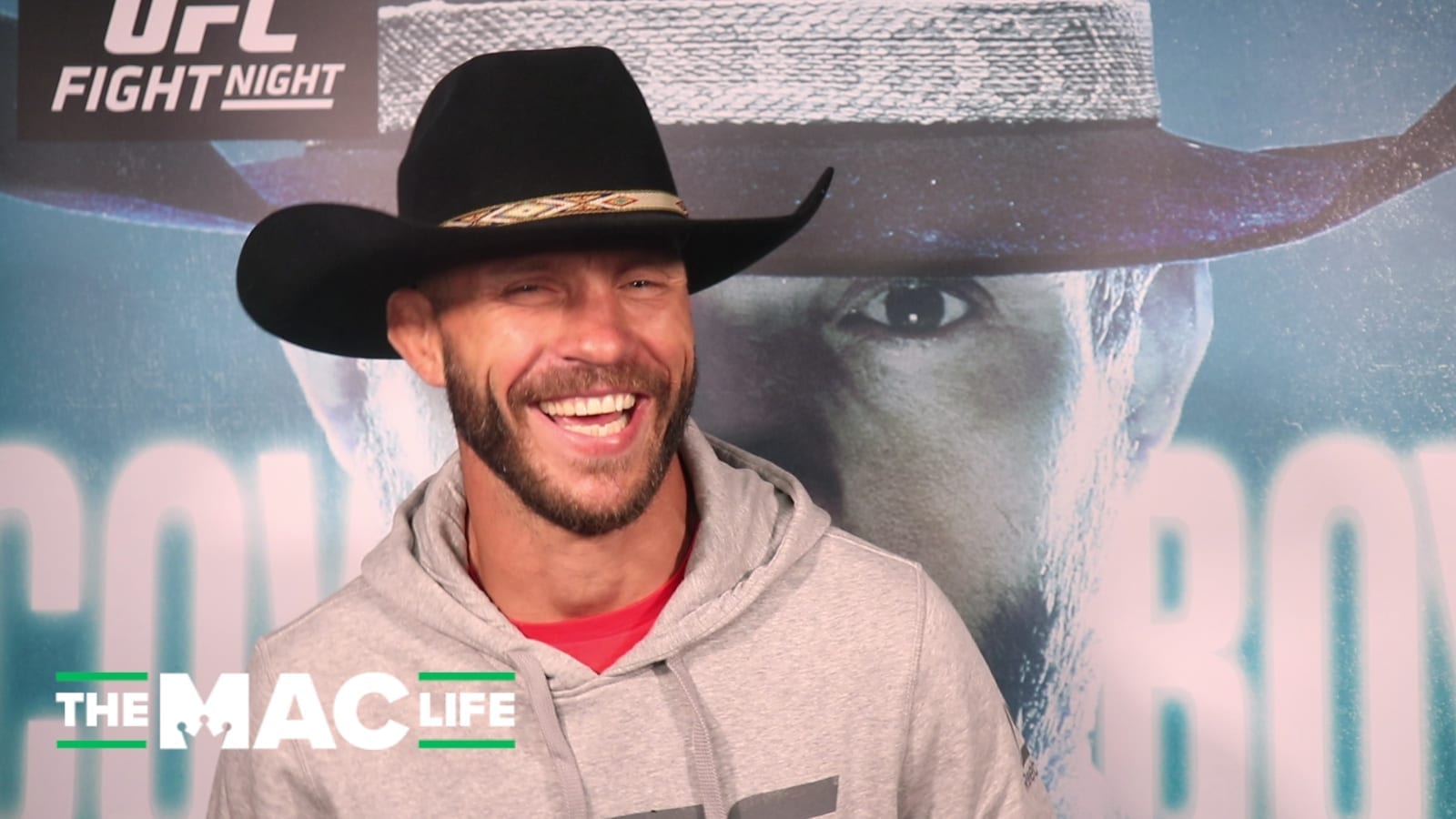 After Conor McGregor's announcement on Thursday during a press conference in Moscow that he will be making his return to the UFC's octagon on January 18th, the mixed martial arts community has asked one predominant question: who will it be against?
Frankie Edgar and Dustin Poirier were two names often mentioned in the press and while McGregor announced genuine interest in facing a fighter he greatly respects in Edgar, it appears that the UFC weren't quite so keen. Poirier, meanwhile, is facing a spell on the sidelines after recently undergoing hip surgery but McGregor also iterated during his Q&A yesterday that he isn't excited by the prospect of facing a fighter he has already beaten convincingly.
By most people's reckoning, that leaves two names: Justin Gaethje and Donald Cerrone. Gaethje has been vocal in interview in recent weeks saying that he wants to be the man to welcome McGregor back but speculation is intensifying that it could be 'Cowboy' after he below image appeared on his Instagram feed overnight.
View this post on Instagram
The image shows McGregor's brand of Irish Whiskey, Proper No. Twelve, sitting alongside a bottle of Budweiser, the beer often associated with Cerrone. The accompanying text, 'Need I say more?', suggests that he is very much in the conversation for the January 18 bout.
UFC president Dana White confirmed on Thursday that all parties are targeting that January date for the Dubliner's return to action but that "no deals are even close to being signed".
More will emerge in the coming days and weeks but judging by Cerrone's social media feed, it appears to look as though he is in the conversation at the very least.
Comments
comments