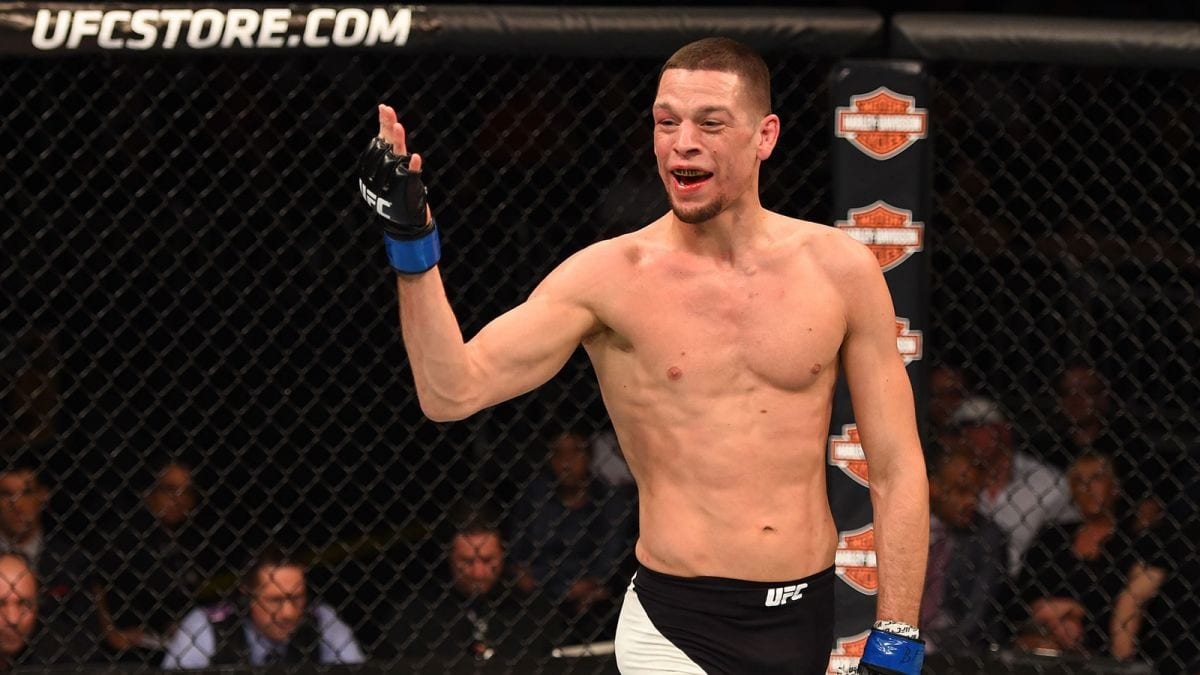 Nate Diaz doesn't like being told what to do. He especially doesn't like being told to be grateful.
So when earlier today, UFC announcer Bruce Buffer suggested Diaz should be a little more thankful for the opportunities he's been afforded as a fighter in the UFC, the Stockton man naturally wasn't going to take it as friendly advice.
"I love Nate, but he's always got a bad taste in his mouth," Buffer said, speaking with TMZ. "Nate, I heard you made 7 or more million dollars on your last fight. I don't want to hear you complaining about being under-promoted by the UFC.
"You should be thanking the UFC and bowing to Dana White every time you see him, Ari Emmanuel, Patrick Whitesell. You've got 7 or more million dollars gross, before taxes, maybe much more – which I love knowing that you have, Nate. Please – I don't want to hear any more."
According to Diaz, Buffer should consider being less friendly to the organisation — although said in a more Diaz typical fashion.
Bruce Buffer wtf get off the Ufc nuts your bowing down right now tellling me to bow down? fuck that u keep bowing down.
I Bow down to no one ever
for alll the money n the world…

— Nathan Diaz (@NateDiaz209) August 27, 2018
"Bruce Buffer wtf get off the UFC nuts," Diaz wrote on his social media. "…I Bow down to no one ever for all the money n the world…"
Comments
comments