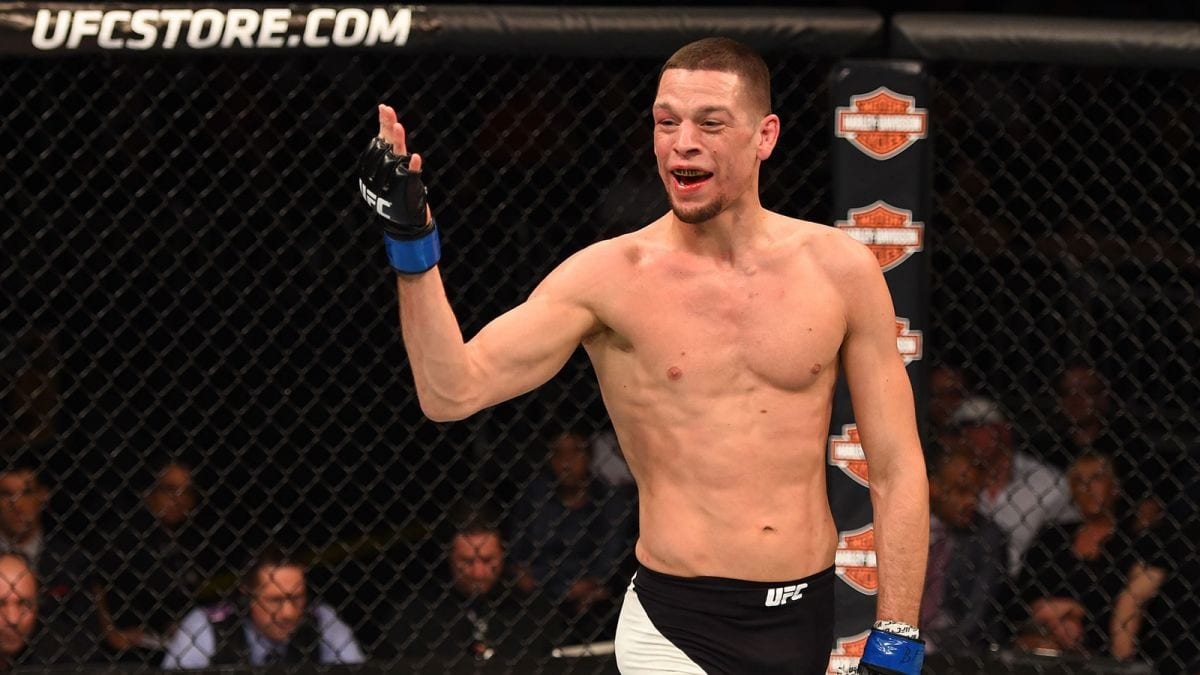 Nate Diaz isn't a big fan of Khabib Nurmagomedov, and believes the Russian should want to fight him after the pair brawled at a World Series of Fighting event some years ago.
Diaz is set to make his return to the UFC Octagon later this year against Anthony Pettis, notably at 170-pounds. According to Diaz — who appeared on the Ariel Helwani MMA Show Monday — his days as a lightweight are behind him, with the Stockton fighter claiming he'd already achieved everything he needed to at the lower weight class.
That's not to say he'd be uninterested in meeting the division's champion should the opportunity arise. Not for gold, you understand, but more to settle an old score. After all, he says, Diaz has a 'win' over Nurmagomedov already.
"I already slapped him in his face, and I beat Conor before him, quicker than him, easier than him, and then he's just going to ignore that and act like whatever?" Diaz said. "He's a little big-headed right now, so I don't need to fight him, anyway, because I've already got a victory over him. So he's just going to hide out and play champ and act like he's Mr. fucking humble Khabib. I'm not buying that shit. I don't need to sit around here and chase nobody. If anybody needs chasing, they've got to come this way. I'm going to retire that vision as champ."
While the events of that night at WSOF differ depending on who you ask, Diaz says Nurmagomedov was attempting to taunt him from ringside, which was the catalyst for the brawl.
"The reason why he got slapped was because he was not humble and not this nice guy," Nate Diaz said. "He was sitting there with his friends trying to get a fight with me, taking a picture with me, making fun of me. So I capitalized and told him, 'Fuck you,' and I slapped him in his face, and he was spooked for his life.
"His whole team, nobody did shit. I had Kron Gracie with me, and they had two on 15. And that whole Russian team thought they were hard to everyone else, but they were scared when that happened."
"He was spooked for his life."@natediaz209 recounts his run-in with Khabib (via @arielhelwani) pic.twitter.com/cUxx1FOQpM

— ESPN MMA (@espnmma) June 3, 2019
–
Comments
comments