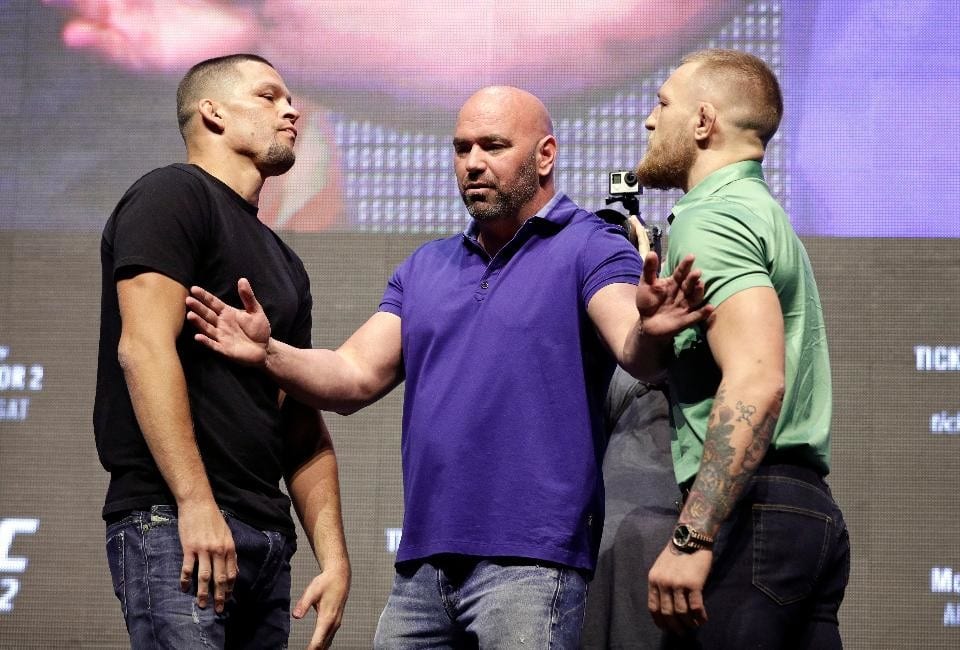 It took less than an hour for Nate Diaz to be angry with the UFC after returning.
The popular Californian walked off stage during the promotion's announcement of Conor McGregor vs. Khabib Nurmagomedov, clearly irritated by the surprise reveal. Once outside, a couple of journalists managed to grab a word, where he expanded upon his frustrations.
According to Diaz, the UFC and UFC president Dana White are still not providing him with the correct promotion and support, evident apparently by White's repeated claims that Diaz had been turning down fights until now. Diaz says his absence was enforced due to a lawsuit from an ex-management company.
"They're bad mouthing me saying I turned down all these fights," Diaz said, speaking with TMZ. "I've never turned down a fight in my life, and then they're backing the other guy when they all got lawsuits, and now I got a lawsuit and Nate's turning down fights? Kiss my ass.
"Fuck the UFC, fuck all this shit. If I feel like it I'll fight. … We'll see if I'm even fighting, we'll see. They better start acting right for a start over-promoting instead of under-promoting. They brought me to this press conference late. They brought me."
–
Comments
comments