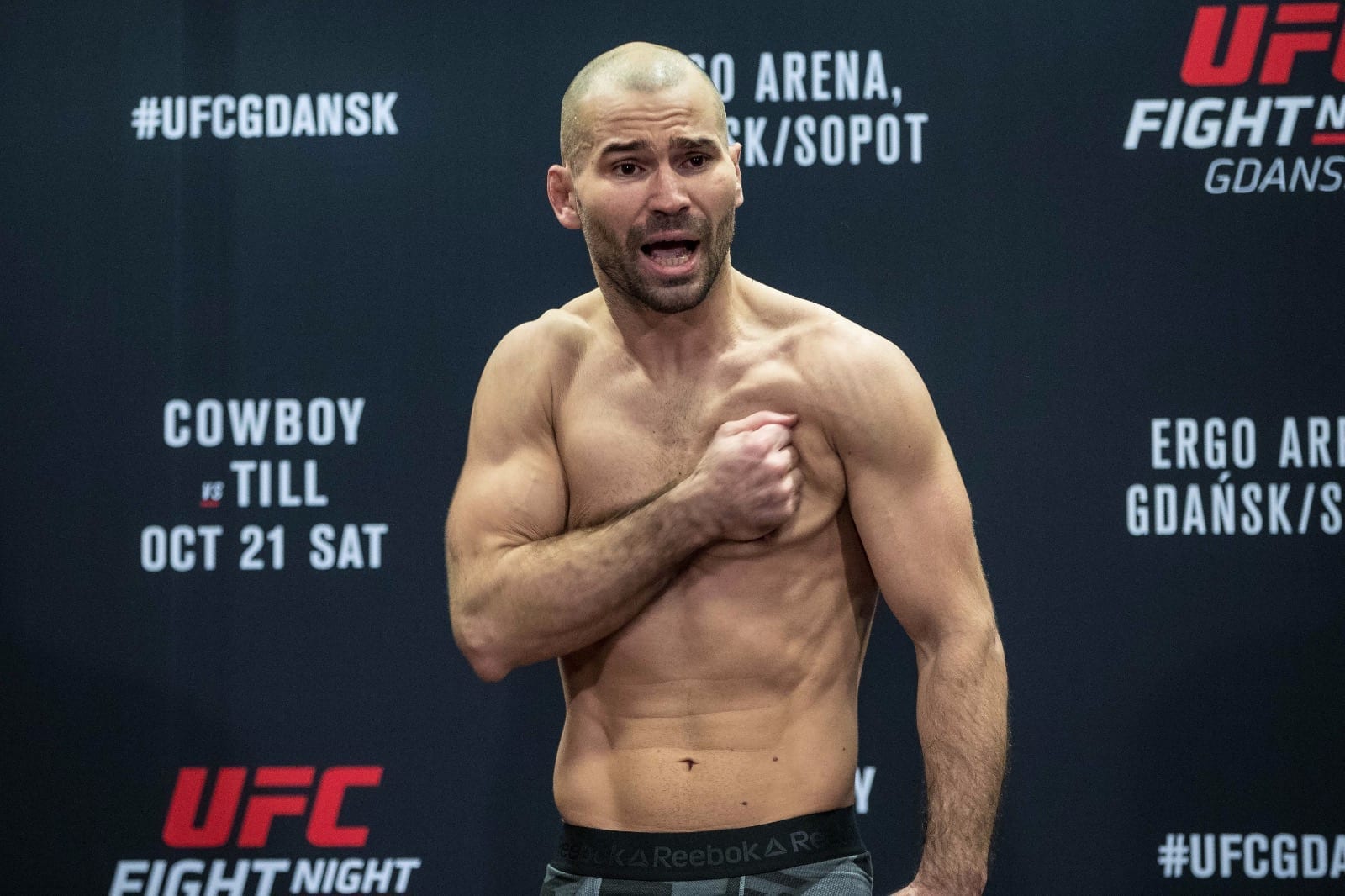 Artem Lobov wants to address his unfinished business with Russia's Zubaira Tukhugov and says that he will not stop calling for a fight with the UFC featherweight "no matter what".
Lobov was due to face Tukhugov, a teammate of Khabib Nurmagomedov, a couple of years ago before the fight was nixed but ahead of his return to mixed martial arts later this year, Lobov says that he will stop at nothing to step in the cage with his rival.
"For me, I'm going to fight for two more years so I'm not going to tie myself to a contract and wait for promoters to find me a favorable matchup, this or that," Lobov told MMA Fighting. "I want to stay active. I want to be able to take fights on short notice.
"I want to be able to take fights across multiple sports and one of the main reasons is I really want the Tukhugov fight. I want to be able to accept that should that call come."
'The Russian Hammer' will make his debut for Arena Fight Championship in December but, as he explained, he wants to make himself available should the opportunity to fight Tukhugov present itself. And Lobov isn't going to stop prodding until the fight becomes a reality.
View this post on Instagram
"This is a must-fight for me," Lobov stated. "I will not stop calling this guy out no matter what. So this fight is going to happen. That's it.
"To me now, realistically, he should be cut from the UFC. I mean if you look at it, let's look at it objectively, and I know a lot of media is going to come on board now and start saying this or that, but let's look at it realistically.
"He just came off a two-year ban for steroids," Lobov said. "Then he misses weight, which Dana [White] absolutely hates. Second, he loses the fight. He not only loses the fight but he runs the whole fight from the guy. That's not engaging in fighting. I mean let's be honest, for half of those things Dana would cut you in a split-second.
"This guy if he does end up staying [in the UFC] this is only thanks to Khabib. Other than that, he should be cut and to be honest, he should just leave himself on his own terms and let's get our fight done. Let's set it up. I'm busy December 12 but December 13 I'm ready to go."
Furthermore, Lobov says that money isn't a consideration in any potential fight with Tukhugov and that he would take part in the fight for free, or donate his purse to charity.
"Yes absolutely, I will do it for free and if any money comes my way, I will be donating every single cent to a children's charity," Lobov said. "I want to donate it to an orphanage.
"It's not more personal, it's all personal," Lobov explained. "That's because there's been so much badness coming out of that whole thing with Khabib's team so I'd like something good to come out of it. That's why I want to donate the money to an orphanage."
Comments
comments