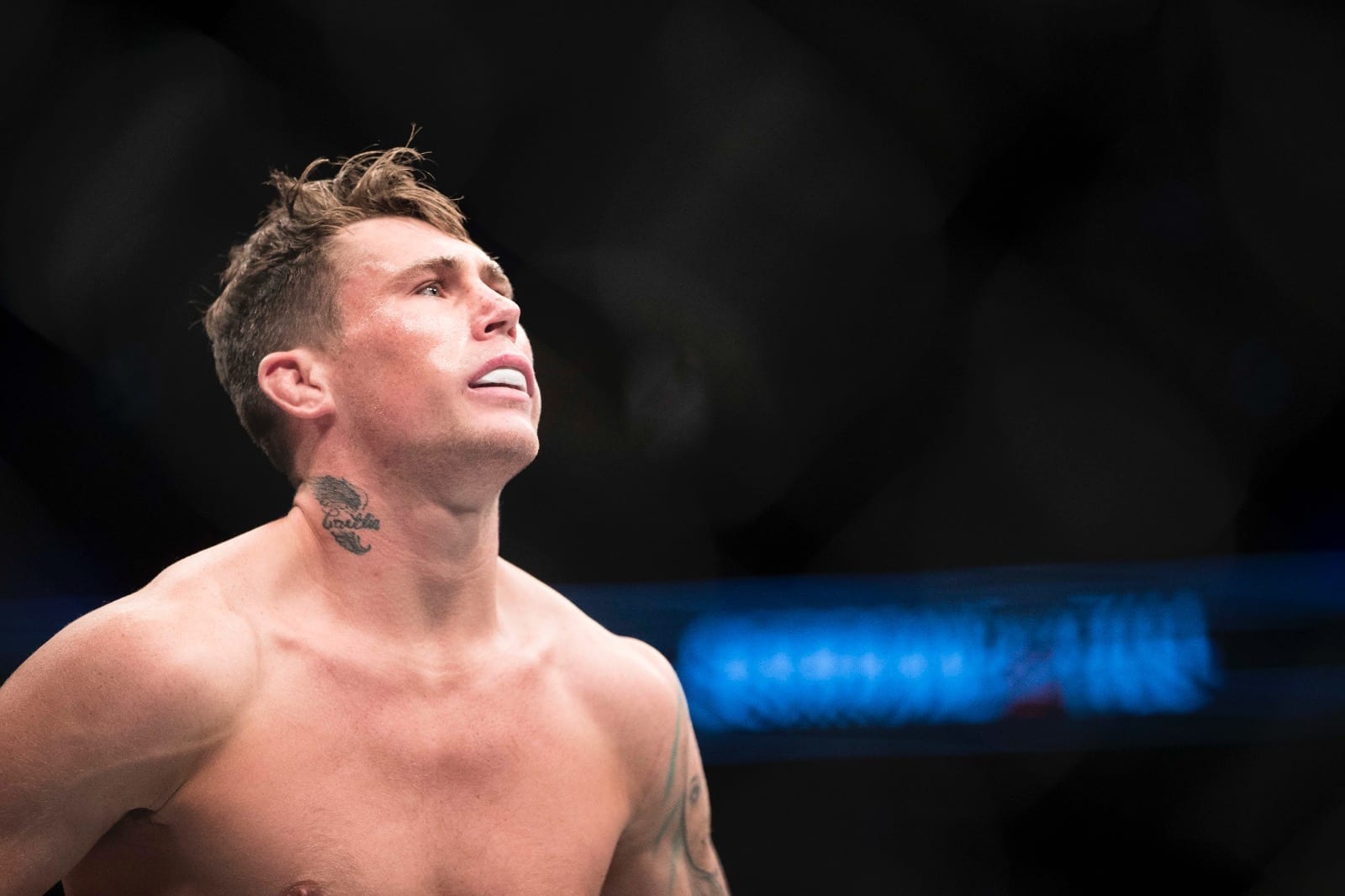 Going into a title fight is a stressful experience for anyone. And for 25-year old Darren Till, who's left his home and immersed himself in a training camp in Las Vegas, the grind is starting to take it's toll.
As the Liverpudlian trains at the UFC Performance Institute, he's starting to find little avenues to escape living and breathing the upcoming contest with welterweight champion Tyron Woodley. According to Till, his day to day routine is starting to feel like groundhog day, and before you ask, yes, the weight cut isn't helping matters.
"It's shit. It's shit. It's fucking — I hate cutting weight, I hate making weight, I hate dieting," Darren Till said, speaking to media in Las Vegas yesterday. "I'm gonna make this weight, so I can't wait to [flip off everyone] when I step on them scales. I'm just, I'm in that moment now where I just, I don't want to train anymore, I don't want to eat good anymore. I just wish I had a hamburger in front of me, but it's all sacrifices and I made a mistake last time. I just can't wait to say fuck you to everyone who just keeps babbling on about weight and, 'He didn't make weight, fuck Till.' Fuck them.
"I'm just, this camp, as much as it's been short, it's been tough on me," Till continued. "So I think just these next few days, I'm just in a bit of a mood. Because as I said, back home, I get to the gym, I do my work, what needs to be done, and I leave the gym and I don't see anyone until late in the night. Now it's sorta like, I feel like the cameras are always on me, I feel like there's people always just nagging me here, there, everywhere. And it is part and parcel. If someone brought me a McDonald's right now I'd cheer right up, but it's what it is.
"I'm not a moody person, I've just woke up in one of them moods. I'm tired. I just want the fight to be here. I've done all of my work. I'm ready for five rounds, I'm ready for one round. I'm fit. I've really put all of my effort into training, into dieting, into being the best me. So I'm just having a few off days."
Comments
comments